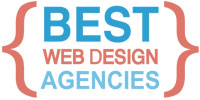 RazorIT Ranked Second Best Web Development Company by bestwebdesignagencies.com for March 2012
(PRWEB) March 05, 2012
bestwebdesignagencies.com, the independent authority on web design and development, has released their list of the best web development companies for the month of March 2012. RazorIT has been named the second best web development company due to their results in the meticulous evaluation process, their dedication to exceptional web development services, and their competitive advantages.
An independent research team has identified and ranked the top web development companies in the industry through the use of a meticulous evaluation process. This process involves the use of a set of evaluation criteria, customer references, and a look at how each web development company has expanded over time. Five areas of evaluation are used during the process including development standards, browser compatibility, code security, services, and customer support.
RazorIT is a web design and web development company which focuses on creating effective websites which feature a stunning user experience and a professional appeal complete with an emotional experience. Their web design solutions are created with various media and audiences in mind to ensure the best fit professional website design for each of their customers. Their web design services have been provided since 2003.
bestwebdesignagencies.com also connects with the customers of each web development company in order to obtain an unique perspective from those who have utilized and received custom web development services. Many customers were asked about the process, the communications with the service provider, and the final product they received. Customers of RazorIT were open in stating their appreciation of their website, claiming the end product was easy to use and free of bugs or other issues with functionality. Their communications were clear and concise, ensuring that the service provided by the service provider was comprehensive of their expectations.
Through this meticulous evaluation process, bestwebdesignagencies.com provides their monthly list of the best web development companies in the industry. RazorIT provides a service which produces an accurate final product which meets client expectations and promises of the service provider. Those looking for a quality web development service should consider RazorIT.
ABOUT bestwebdesignagencies.com
bestwebdesignagencies.com is an independent research firm with a dedication to providing a list of the best web design companies and web development firms in the industry. Through meticulous research and developed methods for evaluating and ranking companies, bestwebdesignagencies.com has provided customers of web design and development services with a great resource to find a top performing web design company. Evaluations are carried out by a specialized team of researchers who examine thousands of applicants each month. bestwebdesignagencies.com provides their rankings free of charge to companies and individuals searching for a quality web design firm or looking for other design and development services with updates being provided on the first of each month. The website also provides information and resources for those looking to learn more about web design and development services.
To view the complete list of the Best Web Development Companies visit:
http://www.bestwebdesignagencies.com/rankings-of-best-web-development-companies
To learn more about RazorIT visit: