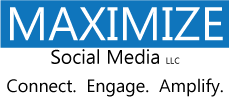 We hope that this Facebook Timeline for Brands free tutorial will empower social media managers with the information that they need to take their clients to the next level," said Chris McLaughlin, CEO
Maximize Social Media LLC
Los Angeles, CA (PRWEB) March 03, 2012
"Facebook Timeline for Brands is one of the most exciting announcements ever to come from Facebook, but many social media managers still have questions. We intend to provide solutions to many of their concerns, including the controversy over fan gating, and we hope this free tutorial on Facebook Timeline will help many in our industry make this transition smoothly," said Chris McLaughlin, CEO of Maximize Social Media LLC.
The free tutorial will be held on Wednesday, March 7, 2012 at 1 PM ET, 10 AM PST. Users can reserve a spot by visiting:
http://www.FBTimeLineWebinar.com
Those unable to attend the live webinar will also receive a replay link for the free tutorial by registering.
Among the topics the free tutorial will cover include:
Fan gate and welcome page: With the new timeline becoming the default landing page, Maximize executives will discuss the workarounds available for those wishing to increase like conversions with a fan gate that includes a "like" incentive.
Cover Image: The social media agency will provide an overview of what is and isn't allowed in the cover image – how to ensure that a business is complying with Facebook's terms of use with the new 851 x. 315 pixel image. Maximize will share a few free custom apps that they have discovered to allow social media managers to crop their cover photo more quickly.
Page Application Placement: Maximize's app experts will share how to enhance your business' apps to promote the type of content that will help your business succeed.
Content Labeling: The Maximize team will review the new enhancements such as pinned content, which allows a post to be prominently displayed for seven days. Additionally we will explain "starred content," "allowed content," and "milestone content."
New Advertising Opportunities: Maximize will provide an overview of the new "Reach Generator" for larger brands as well as opportunities with mobile ads and the new logout page ads.
"This is an exciting time for businesses taking advantage of social media marketing. We hope that this Facebook Timeline will empower a social media manager with the information that they need to take their clients to the next level." said McLaughlin.
Interested attendees are encouraged to sign up for the free tutorial by visiting:
http://www.FBTimeLineWebinar.com
About Maximize Social Media LLC
Maximize Social Media (http://www.maximizesocialmedia.com) is a leading provider of social media management services for clients in over 40 different verticals. With offices in Florida and Los Angeles, Maximize provides social media management and Facebook advertising management for clients in English speaking countries such as the US, Canada, and Australia. The company also features social media management outsourcing for busy social media mangers looking for additional assistance on a white label basis.