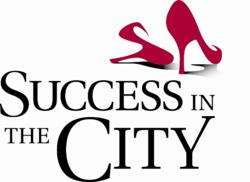 Our desire is to use our growing network of professional business women to raise awareness here in the United States and globally that we will no longer tolerate violence against women and the repression of their rights
Tysons Corner, Virginia (PRWEB) March 04, 2012
Last December, the Internet lit up with images of the Egyptian military ferociously stripping, kicking and beating a veiled woman protestor demonstrating outside of Egypt's parliament building. As the world watched this unknown woman's rights along with her clothing stripped from her body, it was revealed that she was wearing a blue bra. Her individuality and her femininity, hidden under her veil, would not be suppressed.
"I've been haunted by that image," says Cynthia de Lorenzi, founder of Success in the City. "I felt it was outrageous to live in the most powerful city in the most powerful country in the world and remain silent about this event. It is time for women to raise their voices together from around the world and declare We are Watching Wherever Women are Repressed."
Success in the City wants to ignite an International Blue Bra Day movement to coincide with International's Women's Day.
"Our desire is to use our growing network of professional business women to raise awareness here in the United States and globally that we will no longer tolerate violence against women and the repression of their rights," says de Lorenzi
Just like the power of a viral video, Success in the City will use the power of the Internet to reach out to find and nurture a global sisterhood.
"We are inviting women (and men) to visit the Success in the City International Blue Bra Day Blog site, http://www.bluebraday.org and add their thoughts, ideas, and suggestions for supporting this movement. The site will soon host a variety of online activities suggested by a community of supporters and thought leaders. In the future, the site will promote the work of other independent organizations to raise the awareness of their incredible work in serving the needs of women and their families."
"Success in the City has shown that when women work and stand together we discover just how great our power and voice is," says de Lorenzi. "Blue Bra day can serve to remind each of us that our individuality is a precious resource not to be wasted but to be protected for the future of us all."
To learn more about the Blue Bra movement visit the Blue Bra Day site at http://www.bluebraday.org.
About Success in the City
Success in the City (SITC) is an executive women's organization for smart, unique, and driven women. It is a community focused on celebrating women's success and accomplishments and providing a rich network of shared experiences, and professional resources. A SITC woman has a strong entrepreneurial spirit and seeks to cultivate community, share wisdom, and foster knowledge with other accomplished women. Today, Success in the City is comprised of some of the most influential women business leaders in the Metro D.C. Area. With a dedicated membership, we have established a place where friendships come first, business booms, and laughter is always in style. Success in the City – http://www.successinthecity.org