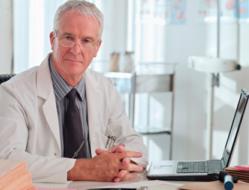 ... Key Opinion Leaders are the people within a group who are the most influential.
Toronto, ON (PRWEB) March 28, 2012
In a 2012 study by Health Connexions, a healthcare consulting company, we looked at an expanded set of criteria for physician Key Opinion Leaders, which included the following:

The Associations to which the key decision makers belong, as well as the Research Groups that they work with
The places they deem to be the key referral Treatment Centers
The Treatment Guidelines/patterns employed by the various physician KOLs, as well as the general protocols that they follow
The Clinical Trials they have participated in
Market Strategies International also conducted a research study among a select group of 100 national and regional Key Opinion Leaders. The respondents, themselves, defined a KOL (Key Opinion Leader) according to the following key characteristics:
Regularly sought out by their colleagues for opinions or advice
Speak often at regional or national conferences
Have published articles in a major journal during the past two years
Consider themselves early adopters of new treatments or procedures
Help establish protocols for patient care
These studies highlight a number of things to consider when having people rate themselves – or when you are trying to consider who influences medical practice in a particular area. This is vital in the area of healthcare consulting.
Other Ways to Identify Key Opinion Leaders
Another extremely valuable and insightful way to examine this question is to have a cross-section of practitioners from a particular therapeutic area, e.g., GPs or 'regular' specialists, answer general questions about 'who' is an important leader in this field of medicine. These non-KOLs can then help us decipher who the true 'Key Opinion Leaders' are … and, by analyzing the data from these questions, we can better understand 'why' these KOLs have been given this 'position' by their colleagues.
"This is an important methodology because Key Opinion Leaders are the people within a group who are the most influential. They are the people others are watching, and whose lead others tend to follow." says Adeola Fatuga, Program Manager, Health Connexions.
Our healthcare consulting methodology is built upon this foundation … who do people turn to … when choosing a speaker, reading an article or referring a patient … and, with what strength and frequency does the KOL's name appear on the 'recommended list'?
A way to consider this key question has been recommended by a leader in a non-related field — Information Technology. Tom O'Dea suggests the following:
"One of the best tactics I've seen for identifying KOL's is to ask everyone in a group to write down the names of the 2 or 3 people … they most respect. That's it – no qualifiers, no detailed explanations like respect for what. Who are the 2 or 3 people you most respect? Collect all the answers and look for the names that show up most often. Those are your key opinion leaders."
In your field of medicine or disease area, as you develop your strategies to make changes or implement healthcare solutions, new products or services, it is important to think about these issues and determine, in your sector of healthcare, "What Makes a Key Opinion Leader a KOL?"
For further information on Key Opinion Leaders please visit http://healthconnexions.com/blog/key-opinion-leaders or email info(at)healthconnexions(dot)com