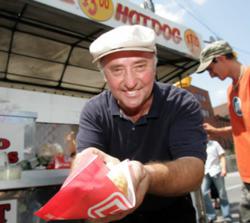 Some business startups can be started in a very short time by people without experience.
Austin, TX (PRWEB) March 19, 2012
A new report from Shoestring Publishing shows how some business startups can be started in a very short time by people without experience, which makes it possible for many people who are currently interested in starting a business to move on the idea and get started. The report points out that more people in the USA are starting their own businesses since the beginning of the economic recession, according to Justin Douglas from Shoestring. He says, "An increase of 30% since the recession began in 2010 shows that people are wanting to have independence and in many cases create their own jobs by starting a new business. These new businesses tend to be startups just like the startups we teach about in our courses from Shoestring Publishing. That is why we are providing blueprints for starting these businesses as well as complete training in all related areas necessary to start a startup, including the accounting, legal, marketing and other areas. In fact, all of the teachers of the courses have started these business startups themselves and are teaching from their own experience. This saves a lot of time for anyone trying to learn how to start a business."
Mr. Douglas says that most of these startup businesses have benefits that are probably influencing people's decisions and attracting people to start their own startup businesses, including:

100% recession proof
Fast to start many businesses (some can be started in less than 2 Weeks)
Low start up costs (in some cases, less than $500)
No special education or experience is needed
Many opportunities are very high paying
Be the boss and never lose the job
Flexible hours
Work in any city
Grow at any pace
Easy to sell in the future
For more information, visit the Shoestring Publishing website.
About Shoestring Publishing
Shoestring Publishing is the premier online publisher of "extra income opportunities" that anyone can use to earn additional income. Unlike 99% of the so-called "opportunities" that promise to make millions overnight, the Shoestring Publishing mission is to show legitimate methods to earn a little extra income in a short period of time.
Shoestring Publishing brings the very best in business startup courses to the public. They don't promise to make their students millionaires, but they do promise to show REAL strategies for earning extra cash that don't involve any special skills or a massive learning curve. All students need is an internet connection, an open mind and a willingness to learn.