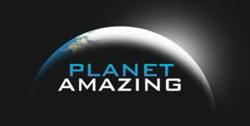 Mice, possums and other wild animals often live under a house for part of the year and will bring massive amounts of fleas.
Austin, Texas (PRWEB) March 09, 2012
A new report from Planet Amazing says that daylight savings time and the longer, hotter days will cause more flea bites and problems, this also based on data and reports from professors at the University of Illinois that show there has been a flea epidemic in the winter of 2012. According to the University of Illinois studies, the winter of 2012 has been so mild it caused an increase in fleas. This assessment is based on data from both academic studies as well as veterinarian observations.
"The weather has not been cold enough to kill fleas and ticks, so they have stayed active," says Justin Douglas, expert researcher with Planet Amazing. "Normally fleas and ticks will go into hibernation or die when the cold hits. But the mild winter in most places in the USA has allowed fleas to thrive, and thus we have a record increase in the amount of fleas," Douglas says.
Now that the winter flea epidemic has gone unchecked in the Southern United States, Mr. Douglas says that flea bites will become worse on pets as the days get longer and hotter and daylight savings time kicks in. "Dog fleas and cat fleas go away in winter, because the cold forces the fleas into hibernation and also kills many. Because this did not happen in many places in the United States, fleas on dogs and fleas on cats will get worse," he says. "Our natural flea killer Flea Shredder can help and it is safe for your pets, family and plants, during this time where some people are going to notice an increase in fleas."
"There are many reasons you can get fleas in your home even if you don't have pets," Mr. Douglas says. "Mice, possums and other wild animals often live under a house for part of the year and will bring massive amounts of fleas. Even if your dog or cat has a flea collar or other treatment, these type of fleas will become a big problem, especially during this time of year in 2012 when there is already an epidemic in some parts of the country. We recommend Flea Shredder natural flea treatment as the best dog flea treatment and cat flea treatment available on the market, mostly because it is non-toxic and can be used safely in your home. Many of the pesticides out there are highly poisonous, so at Planet Amazing, we have located and created non-toxic, environmentally friendly treatments that families can feel safe about using in their homes and yards. The non-toxic microcrystals are not a chemical at all, and can treat fleas and other insects as well as keep them from reproducing and laying eggs. If your aim is to kill fleas, then Flea Shredder can do it safely in your home or yard."
For more information on Flea Shredder and killing fleas, visit the Flea Shredder website.
About Planet Amazing
PlanetAmazing.com is the premier manufacturer and distributor of a wide range of organic and inorganic "GRAS" solutions that anyone…no matter their experience…can use to eliminate real everyday problems.