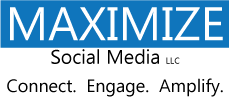 "We're excited to provide quality content to the many social media managers preparing for these significant changes with Facebook Timeline for Brands," said Chris McLaughlin, CEO of Maximize Social Media LLC
Los Angeles, CA (PRWEB) March 04, 2012
"Maximize Social Media is excited to host this free tutorial webinar for social media managers. Our firm specializes in outsourcing many aspects of social media management, and we're excited to provide quality content to the many social media managers that are going to be incredibly busy over the next month preparing for these significant changes with Facebook Timeline for Brands," said Chris McLaughlin, CEO of Maximize Social Media LLC.
The free tutorial will be held on Wednesday, March 7, 2012 at 1 PM ET, 10 AM PST. Social media managers may reserve a spot by visiting:
http://www.FBTimeLineWebinar.com
Among the topics of the free tutorial will be:
How social media managers may redesign fan gates and welcome pages to increase fan click to conversion ratios while maintaining Facebook's new guidelines that require the main Facebook brand page to be default landing tab.
How social media management firms are able to provide striking cover photos using Facebook's new 851 x. 315 pixel images. Maximize will provide a few solutions for those wanting to crop images more quickly.
How social media managers interested in brand reputation can utilize effective content labeling to prominently display a business' message. A review of starred content, allowed content, and milestone content will be provided.
How social media managers can utilize application placement to enhance their users' experience. We will review best practices to help social media managers maximize their brand's effectiveness.
How social media managers with larger advertising budgets can tap into the exciting Facebook advertising initiatives such as Reach Generator, which enables a brand to show 75% of a pages' fans a company's post in the newsfeed. Another enhancement, the "logout experience," will provide advertisers a unique opportunity to show a massive advertisement as users leaves Facebook.
"Maximize Social Media has provided outsourcing solutions for many social media managers needing additional assistance. We know that helping them succeed with their clients over the next month will provide a true win-win for everyone. We hope that social media managers can tap into this great content rich tutorial," said McLaughlin.
Interested attendees are encouraged to sign up for the free tutorial by visiting:
http://www.FBTimeLineWebinar.com
About Maximize Social Media LLC
Maximize Social Media (http://www.maximizesocialmedia.com) is a leading provider of social media management services for clients in over 40 different verticals. With offices in Florida and Los Angeles, Maximize provides social media management and Facebook advertising management for clients in English speaking countries such as the US, Canada, and Australia. The company also features social media management outsourcing for busy social media mangers looking for additional assistance on a white label basis.