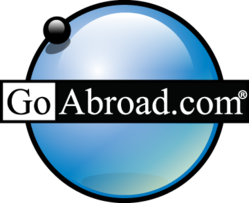 GoAbroad.com is committed to providing the most comprehensive international education and alternative travel databases.
Fort Collins, CO (PRWEB) March 05, 2012
It goes without saying that languages are powerful tools - they communicate ideas, and are what forge cultural ties, global relationships, and diplomatic ties. As a way to encourage even more appreciation of world languages, GoAbroad.com is pleased to feature ten of the most popular language programs searched on GoAbroad.com!
Whether travelers are interested in learning a new language or enhancing basic skills, language programs allow individuals to develop a deeper understanding and appreciation of cultures around the world.
1. SPANISH
As one of the world's most popular spoken languages, it's no surprise that so many are interested in learning more about this unique and widely-spoken language. Spanish is particularly fast-growing in demographics and popular culture in the United States of America, adding to the 500 million total Spanish speakers worldwide--this includes native speakers and second-language speakers. As the world becomes even more interconnected, this number will only increase.
2. FRENCH
Commonly referred to as a Romance language, French was first spoken in France, but nowadays has speakers distributed around the world--as well as being an official language in 29 countries. French is also an official working language of the United Nations, the International Red Cross, The European Economic Community, NATO, and the International Olympic Committee--just to name a handful. There is no doubt just as many opportunities available with the French language listed under travelers skill sets.
3. ARABIC
This historical language has roots that run deep--all the way back to the sixth century AD--and combines a wide variety of dialects and distinctions. As the most widely spoken language in the Middle East, Arabic is the official language of 22 countries--providing plenty of destinations to learn and master it. Arabic is also written right to left, and the front of an Arabic book is what would be considered the back by speakers of most western languages.
4. KOREAN
North Korea and South Korea are where this particular language calls home. With around 78 million speakers worldwide, the Korean language attracts it's fair share of popularity! It is also a language where one word can have several different meanings--and where each definition is in extremely common use, as opposed to being obscure. Added to that, the official spelling of Korean words are prone to change--making this a language learning experience sure to keep learners on their toes.
5. FARSI
The Farsi language, more commonly referred to as Persian, is a rich and ancient language that consists of three main dialects. While this language is commonly spoken in Iran--as well as being its official language--there are also large communities of speakers of other languages such as Arabic, Kurdish and Turkish dialects. It is estimated that around 40 million people inIran alone claim Farsi as a native language--and that's not including the range of other countries where this unique language can be found.
6. TAGALOG
The Philippines are no stranger to having a wide variety of languages--with over 70 different languages spoken--which encompass over 450 distinct dialects--there is no shortage of language learning opportunities. The Tagalog language is also commonly known as Filipino in its standardized form, and is recognized as the national language of the Philippines. It is also interesting to note that because English is widely spoken in the Philippines, it is not uncommon to hear Filipinos use a mixture of English and Filipino words or phrases, known as "Taglish," in their everyday conversations.
7. SWAHILI
Swahili is a language of Bantu (African) origin and the most widely spoken language of eastern Africa. This is a language it is common to hear featured in some world radio stations such as: the BBC, Radio Cairo (Egypt), the Voice of America (U.S.A.), Radio Deutschewelle (Germany), Radio Moscow International (Russia), and Radio Japan International, among many others. The way it has borrowed and absorbed words from other languages only adds to its dynamic presence in the world.
8. JAPANESE
With over 130 million speakers of Japanese in Japan, one might wonder: why is this language considered one of the hardest to learn? Perhaps it's that the written language has three different forms, or maybe it's that the main verb comes at the end of the sentence. But what would a language learning experience be like without a bit of a challenge? GoAbroad encourages travelers to put their skills to the test and explore all the opportunities available to study Japanese!
9. CHINESE
As a testament to its longevity, Chinese is the oldest written language in the world with roughly 6,000 years of history. With over 20,000 Chinese characters included in the variety of dialects, there is plenty to learn about Chinese. From Mandarin to Wu, one never knows what words or pronunciations there will be to pick up!
10. HEBREW
Last, but certainly not least, is the Hebrew language. Classified as a Semitic language, Hebrew is one of the oldest languages in the world--it dates back to between the eleventh and tenth centuries BC. It has also been called the language of the Bible, and is the native language of Israel. In the United States alone, there is documentation of over 200,000 native Hebrew speakers, as well as over two million non-native speakers. While more people speak Modern Hebrew nowadays, as opposed to traditional Hebrew, this language learning experience is a combination of fun and challenge!
About GoAbroad.com
GoAbroad.com has been the web's premier resource for meaningful international experiences and alternative travel opportunities for more than a decade. The site boasts the largest and most comprehensive travel directories available online, while providing the most up-to-date and accurate information on programs available worldwide. GoAbroad.com's GoMedia services also offer a distinct range of internet marketing solutions for international education, including website design and comprehensive social media management.