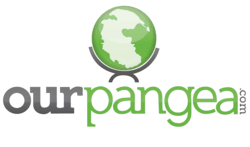 By combining complex connection with interest-based structure we can glorify the diverse, unique, and similar cultures all around the world.
Austin, TX (PRWEB) March 06, 2012
The definition of interest-based communities has already begun to form according to the promise they are showing, and the founders of OurPangea.com—cousins Noah Simon and Ari Franklin—want to expand those definitions. The network they have designed will redefine the way people look at online collaboration by using the images, links, and content that people share to improve their groups and communities by adding meaning and context to the relationships they have and are creating. "Right now the way interest-based sites are being used is for sharing your own thoughts without the two-way connection of social networks," says Franklin. "Why can't we have both sharing and connection? We've only just started to see interest-based networks become popular, and we want to push the limits with OurPangea."
"We want to give users the power to create and maintain relationships based on the interests they have instead of only getting what their situation affords," explains Simon, who designed the system structure. "There are a lot of things I think we can improve. This is just a good starting point." For the OurPangea team, the combination of interest-based sharing with familiar, proven social networking tools will be the best step towards a solution to bring about a new era of online connection and is crucial in realizing the full potential of online interaction. The underlying structure of OurPangea.com is intended to give its users a simple and engaging experience that allows them to share the interests and activities they love with the other people in area, creating mini-groups and communities in the process.
One of the more surprising decisions made in creating the OurPangea system is the lack of complicated algorithms and equations. "One of our favorite characteristics of OurPangea is that the on-site connections are dependent on actual interaction, and aided—not driven—by an algorithm," says Franklin, "We think this will be key in helping users create more meaningful connections based on realistic interactions."
OurPangea is pursuing funding and is in development with an anticipated private release in the coming months. Until then, find out more by visiting their blog or Facebook page and sign up for updates at http://www.ourpangea.com.
For more information or press inquiries, contact Ari at ari@ourpangea.com or call 872-220-4785.