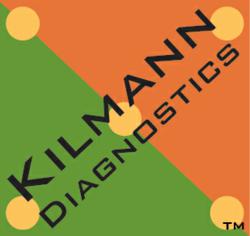 With the rapid development of smartphones and Internet tablets, registered participants can also take Advanced Training in Conflict Management on their iPhone or iPad.
Newport Coast, CA (PRWEB) March 06, 2012
Kilmann Diagnostics (KD), the exclusive provider of online training for the Thomas-Kilmann Conflict Mode Instrument (TKI), entered the e-learning arena in 2009 with its eight-hour live course: Advanced Training in Conflict Management. Using the well-known platform, GoToMeeting.com, participants from around the world took this online course. But since it was conducted live, participants had to be mindful of their work schedule and time zone. They also had to take the course in fixed four-hour blocks of time on two successive days. For those participants who were living only a few hours away from the Pacific Time Zone, taking that live course was easy to manage. But for those who lived far away on other continents, participating in KD's training on conflict management was a major challenge.
Dr. Ralph Kilmann, CEO of Kilmann Diagnostics, recalled what drove him to switch to a live online course: "I remember a consultant who took the Advanced Training course from her home in Sydney, Australia. For her, our online course took place from 3:00 to 7:00 in the morning for two days in a row, rather than the California time of 8:00am to noontime—which is when I actually presented the live online course. Even though I was very impressed with her dedication, I realized that many global participants were probably being inconvenienced by the live nature of the course and, as a result, might never have the chance to deepen their understanding of how to use the TKI in organizational settings."
But perfect timing for KD: By Year 2011, software programs were making it increasingly easy to record onscreen presentations in high-definition audio and video. At the same time, more companies were providing reliable video streaming services that enabled e-learning companies to host online courses on their own website. As a result, it didn't take long for KD to record its eight-hour Advanced Training course and offer it to its customers at their convenience: Registered participants can now take this recorded course whenever they please: any day, any time, any place and at their own pace. In addition, KD soon learned that its online course could not only be streamed on desktop and laptop computers, but with the rapid development of smartphones and Internet tablets, people could also take KD's Advanced Training on their iPhone or iPad, which has been termed mobile learning or m-learning for short.
Dr. Kilmann said this about making the shift to a recorded online course: "Having presented this same conflict management material to live audiences for many years made it easy for me to know what questions the participants would ask during the course. I know that most people think that they're the first to ever ask me a particular question. But the truth is, after all these years, very few questions are new to me. In the recording of the Advanced Training course, I was therefore able to include in-depth answers to the questions that were typically raised during my live presentations. Yet I still invite participants to call or e-mail me either during or after the recorded course if they have any remaining questions, and a few do respond to my offer."
The fee for the eight-hour recorded course, Advanced Training in Conflict Management, is $400, which includes a professionally designed, 132-page Course Manual. The group rate, if 10 or more of these courses are purchased at the same time, is $325 per person. Just as was the case for the live course, KD recommends that participants first take the Thomas-Kilmann Conflict Mode Instrument (TKI) and the Myers-Briggs Type Indicator (MBTI), since Advanced Training examines how knowing more about conflict modes and psychological types can improve performance and satisfaction in the workplace. For Advanced Training, KD also offers its own supplement for measuring psychological types for improved performance on the job: Kilmanns Personality Style Instrument (KPSI).
KILMANN DIAGNOSTICS
Since 2009, the mission of Kilmann Diagnostics is to resolve conflict throughout the world by providing online courses with the Thomas-Kilmann Conflict Mode Instrument (TKI) and other assessment tools. KD is the exclusive provider of online training for the TKI—worldwide. Visit: Kilmann Diagnostics.
ABOUT RALPH KILMANN
Ralph H. Kilmann, Ph.D., is CEO and Senior Consultant at Kilmann Diagnostics in Newport Coast, California. Formerly, he was the George H. Love Professor of Organization and Management at the Katz School of Business, University of Pittsburgh—which was his professional home for thirty years. He earned both his B.S. and M.S. degrees in industrial administration from Carnegie Mellon University (1970) and a Ph.D. degree in management from the University of California, Los Angeles (1972).
Dr. Kilmann is an internationally recognized authority on systems change. He has consulted for numerous corporations throughout the United States and Europe, including AT&T, IBM, Ford, General Electric, Lockheed, Olivetti, Philips, TRW, Wolseley, and Xerox. He has also consulted for numerous health-care, financial, and government organizations, including the U.S. Bureau of the Census and the Office of the U.S. President.
Kilmann has published twenty books and more than one hundred articles on such subjects as conflict management, organizational design, problem management, change management, and quantum organizations.