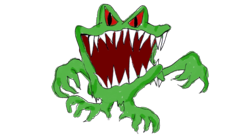 We immediately realized all of our strategic objectives and much more…management has been extremely pleased with the results of the iPurchase implementation, states Mike Prochaska, CIO at Ameriforge.
Sparta, New Jersey (PRWEB) March 22, 2012
Ameriforge, a Houston-based organization is a forged products sub-systems and systems integration manufacturing corporation, comprised of 10 companies, 21 plants, and multiple brands.
Ameriforge was looking to reduce ERP licensing costs for requisition-only users, offer an easy to use, seamless interface with their current ERP system, add a Configurable Business Rules and Approval routing workflow for purchase reqs, offer cost-effective customizations as required, and achieve a Delegation of Authority matrix, which was not currently obtainable with their current ERP system.
Solution
"Once ISS Group's iPurchase solution was presented to us, there was no need to look any further", states Mike Prochaska, CIO at Ameriforge. "We satisfied our stated objectives and much more…management is extremely pleased with the results of the iPurchase implementation."
The ISS Group solution was created with input from sourcing and purchasing professionals to satisfy the following objectives:
Decrease Purchasing Cycle Time/Costs
Streamline Approval Process
Increase PO Volume without Overhead
Eliminate 'Maverick' Spend
Improve Supplier Relationships
Perform Purchasing Analytics
Reduce MRO Inventory
Track Spend against Project Budgets
Improve Document Handling and Control
Maintain SOX and FDA Compliance
The ISS Group iPurchase solution is an electronic PO Requisitioning solution providing the functionality to create requisitions via Supplier eCommerce Punchouts, Supplier Catalogs, and/or traditional data entry, dynamically route the requisitions via a rules-based workflow engine throughout an organization for review/approval, and create a PO in real-time upon final requisition approval. It is real-time integrated with the QAD ERP application as well as with Microsoft email, calendaring and Excel, but will also operate with other ERP applications. It provides integration with QAD Work Orders, complete Project Budgeting/Tracking, Mobile functionality, robust purchasing analytics, and much more...
Benefits Obtained
Ameriforge has realized all of these benefits using the iPurchase solution:
License savings' in the Hundreds of Thousands of dollars!
Rapid ROI – Project approval to 'GO-LIVE' in under 90 days
11,000 PO's processed in just the first 4 months…!
User satisfaction has dramatically increased. iPurchase has a much easier interface than the previous solution, and the complaints and frustrations have virtually vanished.
Input data validation rules prevent incompatible entity-account-cost center combinations.
Requisition routing to only authorized approvers by 'clip' level, not selective approval routing.
Audit trail from 'cradle to grave' on requisition to purchase order processing.
Visible error messages and notifications (i.e., users have a much better idea of the problem before they start any root cause investigation on rare problems).
Re-work costs on requisitions has decreased substantially due to the improved input validation and user interface.
Significantly improved approval process. Information presented is concise and provides exactly what's needed for approvers to render a decision.
Ability to approve non-PO documents (ie; capital expenditure requests).
Expedited utilization of the solution since iPurchase is much easier to use and extremely intuitive
Distinctive Highlights:
In addition to the above benefits, Ameriforge cites these features for saving significant amounts of time in reviewing and approving requisitions, as well as saving time in variance analysis and the entire purchase to pay process:
Batch Requisition Approval
Ability to review Requisition data on Approver Queue
Ability to review Requisition data on Approver email
Ability to 'link' Requisition/PO Line Items to Work Orders
About ISS Group
Founded in 1986, ISS Group (http://www.issgroup.com) is an IT developer, systems integrator and implementer of Business Process Improvement solutions for the Manufacturing & Distribution industries. Since 1986, ISS Group has completed hundreds of Enterprise Resource Planning (ERP), eCommerce, Customer Relationship Management (CRM), and specialized Point-Solution implementations. ISS Group's solutions include iPurchase, iQuote, iApprove, Microsoft CRM, Infor EAM, and Replenishment+. __title__ ISS Group]