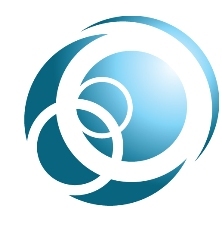 Oracle Digital have always been focused on getting amazing results for our customers, and if we allowed our customers to use out-dated web platforms, then of course we would be doing them an injustice.
(PRWEB) March 06, 2012
SEO expert, Oracle Digital, has tweaked its products and services in order to ensure that each of their current and prospective clients gain a significant increase in their online sales. These changes have been made with the upsurge of the demand for online services along with the ever-changing marketing and advertising schemes over the internet.
At present, most retailers have decided to go "online" for their campaigns, specifically for its potential to gain substantial growth in sales. This is in line with the various benefits that e-commerce brings to the table, and the scope of reach that the internet offers. Currently, reports state that online sales in Australia comprised around $500 million. It is expected to increase by 30% as we move towards the middle of the year. By 2015, this number is expected to reach the $1 billion dollar mark.
Because of these, more retail shops in the country have now decided to engage in e-commerce. One such example is Pascale Helyar-Moray, who has recently launched her first-ever online store named StyleRocks.
According to Ms. Moray, the main reason why she decided to engage in online business is that she realized the power of the internet and saw how it can actually help gain significant profits for a business without having to spend too much on the campaign. She also mentioned in her interview with Power Retail that her online store was inspired by the success story of Shoes of Prey, which is a leading online shoe store in the country. She also shared that she had made contact with the founders of Shoes of Prey, Jodie Fox and Mike Knapp, to seek their advice on how to effectively promote and run her online shop.
Another retail company, BrandsExclusive, despite being considered as one of the most successful shopping clubs in Australia for fashion and accessories, has likewise decided to enter the e-commerce industry as it promises a lucrative business. Just recently, it has released its own online store, LivingExclusive, which offers different kinds of designer furniture, lifestyle products and house wares among other stuff – with the site having been designed to cater to the ever-growing needs of its clients.
According to Daniel Jarosch, Managing Director of BrandsExclusive, "Over the last year, our members have persistently asked us to run more house ware sales events in addition to our daily fashion sales." Jarosch further adds, "As a result, the lifestyle feature of BrandsExclusive skyrocketed to a point where we've decided to create a dedicated site offering the best brands in genuine house wares and furniture."
In addition, Discount Drug Stores, one of the most established drug companies in the country, has likewise released and launched its newest online store in order to provide an additional avenue that will allow them to cater to their clientele.
According to Douglas Kuskopf-Dallas, the Discount Drug Store's General Manager, "Australian consumers are turning to online shopping at a rapidly increasing rate and as a brand that prides itself on customer care we felt it imperative that we enter this space."
And it is because of this rising demand for e-commerce as a business platform that Oracle Digital has decided to make their services even better.
According to James Corby of Oracle Digital, "Online sales and pre-purchase research have gone through the roof during the last year, and we're noticing a huge increase in the uptake of products and services related to assisting these businesses get their products out there. It's quite phenomenal to be honest."
He further adds, "Oracle Digital have always been focused on getting amazing results for our customers, and if we allowed our customers to use out-dated web platforms, then of course we would be doing them an injustice."
Indeed, with the increasing demand for online services, the need for more presence in the virtual world is indispensable. This can be achieved through the help of a competent SEO company. One who acts appropriately and apply the right marketing tools and techniques, under the most ethical standards and expertise.
Oracle Digital is the leading SEO Company in Australia. If you are in need of their services, or have some questions, do not hesitate to call them at 1300 899 851or contact them through their website at http://www.oracledigital.com.au/