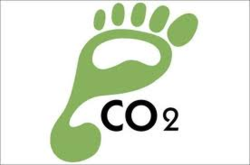 Carbon Footprint @ EurekaMag.com
Mannheim, Germany (PRWEB) March 06, 2012
The Life, Earth and Health Sciences Magazine EurekaMag.com publishes insights into subjects in all areas of natural sciences including biology, agriculture, horticulture, forestry, geography, environment and health. Drawing from this pool of scientific disciplines, it provides articles, reviews and insights on natural sciences topics. While the Life, Earth and Health Sciences Research Category contains over 36 million references, most of the insights are included in the Life, Earth and Health Sciences Keyword Category of the online magazine. The latter category now includes three newly published insights into Carbon Footprint, False Widow Spider and Silene Stenophylla.
The EurekaMag.com insight into Carbon Footprint covers the total set of greenhouse gas (GHG) emissions caused by an organization, event, product or person. Another more practical definition is that Carbon Footprint is a measure of the total amount of carbon dioxide (CO2) and methane (CH4) emissions of a defined population, system or activity, considering all relevant sources, sinks and storage within the spatial and temporal boundary of the population, system or activity of interest. It is calculated as carbon dioxide equivalent (CO2e) using the relevant 100-year global warming potential. The EurekaMag.com insight points to the necessity of the cooperation of industrial plants to reduce the total carbon footprint of their water supply systems. A mathematical optimization model to minimize global warming potentials is developed to synthesize a cooperative water network system (WNS) integrated over two plants and an individual WNS consisting of two WNSs separated for each plant. The cooperative WNS is compared to the individual WNS The cooperation reduces their carbon footprint and is economically feasible and profitable. It also highlights the experience of an outreach team from a university which draws on the experience of delivering regional economic growth projects funded principally through the European Regional Development Fund. Case studies are used including the development of bespoke carbon footprints for SMEs from an initiative delivered by the outreach team. Limitations of current carbon footprints are identified based on this higher education-industry knowledge exchange mechanism around three main themes of scope, the assessment method and conversion factors.
EurekaMag.com presents an insight into False Widow Spider which covers Latrodectus as a genus of spiders in the family Theridiidae which contains 31 recognized species. The common name widow spiders is applied to members of the genus due to the behavior of the female of eating the male after mating. The EurekaMag.com review shows that Australian spider bite causes minor effects in most cases and is unlikely to cause necrotic ulcers, allergic reactions or infection. Redback spider bite causes prolonged pain, and antivenom could have been used more frequently. Scorpion sting is the most important arachnid envenomation causing adult morbidity and paediatric mortality. Important groups of spiders include the false widow spiders, the recluse spiders, and two spiders confined to single countries: the Australian funnel web spider and the armed spider from Brazil. There are four false widow spider antivenoms available, including the Australian redback spider antivenom and the American black widow antivenom. Despite good in vitro animal work demonstrating effective neutralization with these antivenoms, and cross-reactivity between many species, there continues to be a reluctance to use them in some countries. Toxin-related disease is an important cause of morbidity and mortality worldwide, particularly in the tropical and subtropical continents. Spider bite is far less of a problem, and the majority of medically important cases can be attributed to false widow spiders and recluse spiders. Marine-related envenomations are common, but severe effects are less so.
Silene Stenophylla is a species of flowering plant in the family Caryophyllaceae growing in the Arctic tundra of far eastern Siberia and the mountains of Northern Japan. Frozen samples, estimated via radiocarbon dating to be around 32,000 years old, were discovered as current living specimens and a team of researchers claimed to have successfully regenerated a plant from these samples. The EurekaMag.com insight into Silene Stenophylla covers four trials which were conducted on two dryland saline sites to deal with the individual and combined effects of mulch, fertilizer, tree guards and pre-conditioning with salt and waterlogging, alone and in combination, on the survival and growth of Silene stenophylla. Another study highlighted is one in the desert near Wuhai which included Tetraena mongolica, Zygophyllum xanthoxylon and Silene stenophylla.
The Science Magazine EurekaMag.com was launched in November 1998 as the online version of the French science magazine "Eurêka - Le magazine des sciences" published since 1995. During the past decade, it has emerged as a comprehensive aggregator of information on biology, on the applied life sciences agriculture, horticulture and forestry, on the earth sciences, on the environmental sciences, and on the health sciences.
The Science Magazine has recently been accredited by the Chinese Ministry of Industry and Information Technology with the Internet Content Provider (ICP) Number 10204677. The site delivers its content through a number of RSS feeds including an EurekaMag.com "Most Shared Content" RSS Feed, an EurekaMag.com "Life Traffic Feed", and an @EurekaMag Twitter account. The @EurekaMag Twitter account currently features 51,255 tweets and 1,059 followers. The site also provides an EurekaMag.com portal for mobile viewing at m.eurekamag.com. The site accepts advertisements through the Google AdWords system.