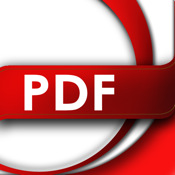 PDF Reader Pro by YUYAO Updated to Further Enhance Mobile Reading Experience
(PRWEB) March 06, 2012
YUYAO Software announced today the release of a significant update for its leading document solution application, PDF Reader Pro. The newest version of the app now features more powerful file transferring functions, gives a faster rendering speed, and provides support to iCloud and SugarSync. The latest update also increases the capability of managing file and cloud storage account information as well as grants users the convenience to search key information in the documents.
The latest version of PDF Reader Pro greatly reinforces the capability of cloud storage account, file, and photo management to increase users' productivity. Taking advantage of the multi-account manager, those who have multiple accounts for mainstream cloud storage services such as Dropbox, Box.net, Sugarsync, and GoogleDocs can now switch between accounts with a simple tap. Sorting files by file name, date, or size is also feasible to help users stay organized with the new update. By allowing users to import images directly from their photo libraries, PDF Reader Pro now gives users greater flexibility in managing their photos and images in the documents.
Top ranked in the iTunes App Stores throughout the world, PDF Reader Pro has established its global recognition as a complete mobile document solution. YUYAO's latest effort further turns PDF Reader Pro into a powerful search engine with the access to Google and Wikipedia searching. Moreover, PDF Reader Pro also supports the use of the built-in dictionary for devices with an operating system of iOS 5 or later. "Our goal of incorporating these searching features is to provide users a richer reading environment and a better user experience," commented Po-Chou Su, CEO of YUYAO Software.
PDF Reader Pro has been praised by reviewers worldwide as a professional business app that optimizes users' workflow. "In this major update, YUYAO has added different features requested by users to meet their growing business demand," said Su. "PDF Reader Pro provides a portable working environment that grants professionals an efficient way to complete their works on the run. With constant enhancements, we demonstrate our dedication to user satisfaction." The Company just celebrated its fourth anniversary and expects to build a stronger pipeline for their business and productivity apps.
Company Information
YUYAO Software is a world-leading application developer and publisher for mobile devices, including iPhone, iPad, and iPod touch. The company's mission is to create innovative and high quality software to enhance productivity at work and in daily life. Copyright (C) 2012 YUYAO Software. All Rights Reserved. Apple, the Apple logo, iPhone, iPod and iPad are registered trademarks of Apple Inc. in the U.S. and/or other countries.