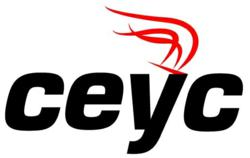 This type of coaching behavior can be stopped if we insist that all coaches are held to a high standard. EYC coaches exceed that standard.
Dr. John Mayer
Chicago, IL (PRWEB) March 06, 2012
The Center for Ethical Youth Coaching called for a ban to be levied on a coach who advocates intentional harming of players through bounty systems on teams. As reported in the New York Times and elsewhere, allegedly Coach Gregg Williams, most recently the defensive coordinator for the New Orleans Saints, integrates a system of benefits into his coaching techniques that rewards players for hurting players on other teams.
"This is so fundamentally unethical and now so visible to the public that a precedent setting sanction must be levied on a coach who promoted such a program." Says Dr. John Mayer, vice president of the Center for Ethical Youth Coaching. "To correct this type of immoral practice is why our nonprofit organization came into existence. We need to stop breeding this culture of coaching that poisons sports. If we (the general public) demand our coaches are qualified, certified and adhere to ethical treatment of players then we have a system of deterrence preventing such abuse at all levels of sports participation. "
The Center for Ethical Youth Coaching is becoming the leading advocate for the safe and ethical participation in sports. The Center has developed the most comprehensive training and certification program available for coaches at all levels of youth sports from the earliest ages through college coaches. This certification is called, the Ethical Youth Coach Certification or EYC. To be certified as an EYC coach, a prospective coach must read a training manual and then take an exam both of which cover the areas of ethics, safety, first aid, good communication, sportsmanship, healthy lifestyle, discipline, developmental issues in young people and handling special issues in youth coaching such as dealing with parents, motivating players, child abuse, and substance abuse. The coach then passes a background check from the leading security screening service and pledges to uphold the ethical standards of the CEYC. The cost of the three-year certification is $75.00 and that covers the manual, test fees and background check. All procedures can be done online at the Center's website. http://www.ethicalyouthcoaching.com.
"What greatly concerns me about this type of incident at the professional coaching level is that these coaches are the models of practice for coaches at the levels below them. I am sickened to read on blog sites and hear on radio call-ins that youth coaches are speaking up and wondering what is wrong with a coach having such a bounty system on their team." Says Justin Mayer, president and founder of the Center for Ethical Youth Coaching. "We are aggressively getting the word out to the public, to schools, to park districts and sports organizations to demand that coaches become certified as an Ethical Youth Coaches. Fully certified coaches will push out of the sport that, hopefully, small inbred culture of coaching that is harmful and abusive."
"At the Center for Ethical Youth Coaching we were angered to hear about how Jerry Sandusky of Penn State allegedly used and abused players. We are also angered at these allegations against Gregg Williams. Hurting players whether physically or sexually is abuse." Says Andrew Teunis director of development at the center for Ethical Youth Coaching.
The mission of the not-for-profit Center for Ethical Youth Coaching is to raise the ethical standards of coaches who work with young athletes, through research, publication, credentialing and public presentations. As a result of raising these ethical standards, young athletes will be in the best possible position to learn and grow through sports. Sports are a tremendous way to learn about life and develop life skills; it is therefore important that coaches are prepared to guide young athletes in the most ethical manner possible.
###