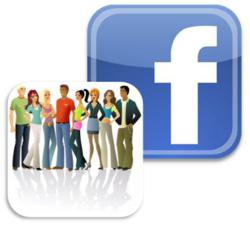 San Francisco, CA (PRWEB) March 05, 2012
Statusreel, a leading Facebook widget in cyberspace, has taken an improbable ground in Facebook marketing. This is according to a collective study wherein online entrepreneurs who used Statusreel saw massive spikes of visibility in their blogs. Those who have advocacies also generated enough Facebook likes for their pages because of Statusreel's connecting power. The main reason for this is the accessibility of Statusreel in most cases. Since people like easy and quick things, Statusreel played a rather important role.
Cyberspace is a very busy place, and everyday, there are many transactions happening. Time is of the essence, and the Internet has little mercy for slow people. That is why entrepreneurs settle for quick applications—just like Statusreel—to market their products and services. When it comes to simplicity of interface, Statusreel has a wild card. The Statusreel widget looks like Facebook, so users will be comfortable in using it. Status reel is all about statuses and the people who post them. Previously, many people thought that statuses were just blurbs of emotions and don't have purposes at all. Now, things have changed. Users of Statusreel believe that statuses are gold mines that must be uncovered. True, a single status may contain mixed emotions, but they have an even greater purpose: social connection.
Statusreel has a roster of categories that anyone can explore. These categories are all about statuses and helpful if a user is looking for the best Facebook status. Every category has a collection of statuses that can be explored anytime. According to statistics, many people choose the Funny Statuses category because they ultimately receive more likes. As far as marketing is concerned, likes contribute to the ranking of a page.
Gamers also make up a large percentage of the Facebook crowd. Since there are thousands of games in Facebook—all requiring invitations for better gameplay experience—people will look for more ways to find friends conveniently. Some hardcore gamers even resorted to making blogs about their gaming experience. Statusreel supports gamers by letting them find people through Facebook status. In the Statusreel website, a user can input any keyword in the search bar. Upon hitting SEARCH, people who used the keyword will be displayed in just few seconds.
Bloggers can also embed Statusreel in their blogs. This is another extension of the marketing process. Once curious visitors see the benefits offered by Statusreel, they will be enticed and will keep coming back to the blog. This has been a proven mentality, all thanks to widgets that act as embellishments to any blog or website. On a keynote, the best statuses for Facebook may vary from time to time. This requires frequent experimentation on what works best for any marketing effort.
About Statusreel.com
Statusreel.com is a product designed to give end-users an instant amount of facebook statuses in real-time. Users can search via keyword or by subject matter to see what chatter is taking place publicly on facebook and the web. Statusreel also allows websites and blogs to embed a facebook status widget directly into their site. Statusreel is a web based facebook tool that is 100% free.
http://www.statusreel.com