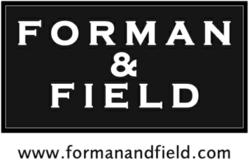 We're honoured to be hosting the weigh-in at Forman's Fish Island. In this Olympic year we're proud to support Great British sport alongside our Great British food.
(PRWEB UK) 5 March 2012
On Monday 5 March the elite athletes that comprise the rowing teams of Oxford and Cambridge universities will gather at Forman's Fish Island, a stone's throw from the London 2012 Olympic Park, for the official crew announcement and weigh-in.
It was recently announced that Forman & Field – regarded by foodies, writers and consumers as the country's leading supplier of fine food by online and mail order – is to be an official supplier to the Xchanging Boat Race, providing fresh, British-sourced deliciousness on the day. With a base in London's East End dating back to 1905, Forman & Field have a quintessentially British heritage to match the Boat Race itself – so Fish Island was a natural choice to host the official weigh-in.
Speaking today about the new partnership, Lance Forman, Managing Director of Formans, said: "We're honoured to be hosting the weigh-in at Forman's Fish Island and will be on the banks to cheer on the teams on race day, picnic hampers and our famous smoked salmon at the ready! In this Olympic year I will cast aside any prejudice towards my old University of Cambridge and support Great British sport alongside our Great British food."
David Searle, CEO of The Boat Race Company Ltd (BRCL) was equally delighted to welcome Forman & Field as a new partner: "We are very pleased that Forman & Field has joined The Boat Race this year, and will be hosting the Crew Announcement for this year's Race. We at BRCL are united with Forman & Field in our aim to protect the longevity of those things which makes Britain unique, whether that be its great sporting heritage or its outstanding home grown produce."
With unrivalled views of the London 2012 Olympic Stadium, the stunning Fish Island venue is the perfect place to kick off a great summer of sport in Britain. Several alumni from both Oxford and Cambridge are currently trialling for their national rowing teams to ensure their place at the London Games.
The 2012 Xchanging Boat Race will be staged on Saturday, 7 April at 2:15pm and will be screened live on BBC 1. With Cambridge leading Oxford by only four wins (80 to 76), predicting a winner won't be easy. May the best team win!
About Forman & Field:
Launched in 2002, Forman & Field is a fine food mail order company specialising in fresh, traditional British produce from small, independent producers. We share our premises in East London with our parent company, H. Forman & Son, a 100 year old family business supplying smoked salmon, caviar and other smoked and fresh fish to the world's leading hotels and finest restaurants.