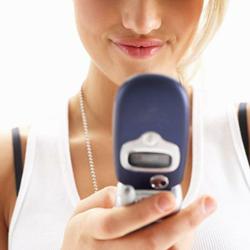 (PRWEB) March 07, 2012
Rob Judge, a leading men's dating advice blogger specializing in meeting and attracting women, has just released a step-by-step blueprint for using text messages to help men set up dates. The report is titled, How to Text Girls.
The report, available on Judge's blog, offers specific examples men can use to catch the eye of a girl they're pursuing. It helps men overcome an obstacle that's become increasingly common for single men in the digital age: what's the best way to ask a woman out on date?
In the age of social networking, micro-blogging, and cell phones, setting up a date has become a confusing proposition. "Most guys don't know the best way to get about it," says Rob Judge. "You have so many options: IM [instant messenger], Facebook, Twitter, email, calling, texting. It can get overwhelming."
The report primarily focuses on simplifying the process of setting up a date with "cookie-cutter" texts that any man can plug into his phone and use. It offers the reader a series of text messages that will help establish him as attractive and confident.
Female bloggers from the women's dating site WTF Is Up With My Love Life confirmed the usefulness of report. They cautioned their female readers, "The fact is, for better or worse…these texts just might work. Ladies, keep an eye out for them."
But the "How to Text Girls" report offers more than just copy-and-paste texts. The report emphasizes attractive communication that's essential for crafting texts to send a girl.
Rob explains, "Most guys know the frustration of staring the blank screen of their phones, wondering what texts to send a girl. I hope this report makes that process much less painless."
Judge claims that "How to Text a Girl" tackles the fundamental texting roadblocks most guys face when it comes to using their phones as an asset to their love lives. Some of the scenarios covered by the report are: capturing a woman's attention, sparking a woman's interest, and asking a woman for a date at the perfect time.
Much of the report's material came from the Magnetic Messaging ebook, an electronically published guide to texting women that Judge co-wrote TSB Magazine founder Bobby Rio.
You can read the report here:
http://www.robjudge.net/2010/10/the-10-best-texts-to-send-hot-girls-of-all-time/