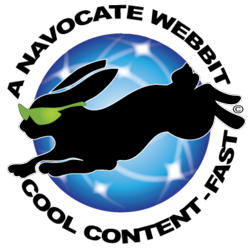 Join us to learn how business owners are often their own worst enemies by making these five stupid mistakes when selling a business.
Tampa, Fla (PRWEB) March 07, 2012
On Tuesday, March 13th, 2012, at 1:00 PM Eastern Standard Time, Navocate business sales + acquisitions is offering a free web seminar about how to sell a business — or rather, how NOT to sell a business. Designed for entrepreneurs and small businesses with revenues up to $25M, the webcast will review the five dumbest mistakes that business owners make in selling a business. http://www.navocate.com
"Selling your business is often a lifetime event that requires a significant degree of planning, time, and resources," said Karl F. Buhl, Managing Member of Navocate. "But even when everything goes according to plan, business owners are often their own worst enemies in bungling a deal by making these five stupid, all-too-common, and altogether avoidable mistakes." Tune in to this webcast to learn about these mistakes, and how to avoid them, to increase your probability of a successful business sale.
The webcast will focus on five common mistakes business owners make when selling a business, including:
1. Setting a realistic offer price—instead of wildly overpricing (or significantly underpricing).
2. Understanding buyer liabilities in a stock sale.
3. Not being ready when a buyer makes a legitimate offer.
4. Don't change your boat midstream.
5. The world's biggest legal trap.
Webcast participants will receive Navocate's free Selling a Business Preparedness Evaluation Guide, which reviews ten important steps, and the appropriate sequence, for successfully selling a business.
To register for the free business valuation webinar: http://navo.cat/yDLVbg
(Click the 'Register' button at the bottom of the page.)
This webcast is a Navocate Webbit © — Cool Content. Fast: 30 minutes and you're on your way (except for the Q&A).
About Navocate
Navocate provides business sales and acquisitions services for Emerging Companies with revenues up to $25M — focusing on the under-served M&A segment that is above most business brokers' expertise (with their primary focus on main street businesses); and below investment banks' middle-market target. Navocate supports entrepreneurially owned Emerging Companies with intermediary services to: sell their business, expand through acquisitions; or grow by partnering with Private Equity Groups.
Media Contact:
Karl F. Buhl
(888) 900-5866, Ext. 1
http://www.navocate.com