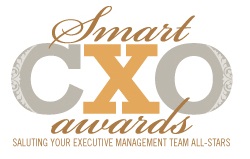 Baltimore, MD (PRWEB) March 06, 2012
SmartCEO Magazine selected Michael Altman, Chief Operating Officer of Edgewebhosting Inc, as a 2012 SmartCXO Award winner. The SmartCXO awards program applauds local chief executives who support their organization's initiatives by supplying fresh ideas, making tough decisions and building strong talent within their companies.The magazine plans to recognize all award winners at a gala held on March 22nd at the Thames Street Wharf in Baltimore, Maryland. Additionally, CXO award winners are profiled in the March issue of the SmartCEO Magazine.
"The Smart CXO winners have unique leadership qualities and have created clear communication strategies that foster an open and knowledgeable environment," said Craig Burris, co-founder and publisher of Baltimore SmartCEO magazine. "We are pleased to recognize Michael Altman of Edgewebhosting Inc. as one of the top COOs in the Baltimore Metropolitan area."
"Mike has been driving the Edge's transformation into one of the leading providers in the managed hosting space. His leadership has driven significant growth while improving our customers experience" said Vlad Friedman, CEO of Edgewebhosting Inc.
About Edgewebhosting Inc.
Edge offers experienced, knowledgeable and detail-oriented engineers make hosting easy for its customers by monitoring their applications and assuming the responsibility for the hardware, software, databases and security. Edge has the infrastructure and solutions to meet even the largest and most complex hosting needs — using only premium hardware and state-of-the-art datacenters. At the same time, providing personalized one-on-one customer service. Edge specializes in complex managed cloud hosting and managed dedicated hosting.
For further information on Edge and their managed services, please visit: http://www.edgewebhosting.net or connect with Edge via Facebook at http://facebook.com/edgewebhosting and Twitter at http://twitter.com/edgewebhosting
About SmartCEO Magazine
SmartCEO magazine is a regional business publication for leaders of growing companies, providing features, analysis and case studies each month to educate and inspire the Mid-Atlantic's thought leaders. SmartCEO magazine's 60,000 print and digital readers range from CEOs of young, dynamic companies to established multi-generational family-owned firms.