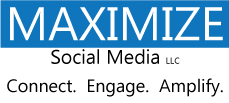 "Facebook Timeline for Brands truly places brands at the center of the action," said Chris McLaughlin, CEO of Maximize Social Media LLC
Los Angeles, CA (PRWEB) March 05, 2012
"We are excited to offer a free webinar tutorial on Facebook Timeline for Brands," said Chris McLaughlin, CEO of social media agency Maximize Social Media LLC. "Facebook Timeline for Brands truly places brands at the center of the action. We hope this free tutorial will provide those executives involved in social media consulting with the knowledge they need to ensure a smooth transition," he said.
The webinar is offered at no cost and is available to social media agencies, managers, or those providing social media marketing services to businesses on Wednesday March 7, 2012 at 1 PM ET, 10 AM PST. Interested social media managers may reserve a spot at: http://www.FBTimeLineWebinar.com.
Among the several topics covered on the tutorial will be:
Why fans matter: The tutorial webinar will explain the new focus on fan growth and fan interaction. A fan's other friends have become front and center on the new Timeline, which could improve conversion and lessen the impact of Facebook's decision to not allow remove fan gates as the main default page.
Best practices for pinned post & double width highlighted posts: How to properly utilize the terrific new features Facebook has provided including a 7 day "pinned post" that will enable content to stay on the Wall longer, and how to maximize the larger and more prominent highlighted posts.
How to get the most out of 851 x 315 pixels: The Maximize team will show examples of major brands' effective use of the new 851 x. 315 pixel image that now greets users as they see the Wall.
New advertising initiatives: How social media consultants can position their business to expand their clients' options within Facebook. Maximize executives will review several new advertising initiatives such as Reach Generator and the logo out feature that will enable greater fan engagement.
Best use of Facebook applications: With the width change of 520px to 810px, the new Facebook apps will be more consistent and less cluttered. The new layout provides a website-like navigation, which could mean more integration with Facebook of a business' main website.
Interested attendees are encouraged to sign up for the free tutorial on by visiting:
http://www.FBTimeLineWebinar.com
About Maximize Social Media LLC
Maximize Social Media (http://www.maximizesocialmedia.com) is a leading provider of social media management services for clients in over 40 different verticals. With offices in Florida and Los Angeles, Maximize provides social media management and Facebook advertising management for clients in English speaking countries such as the US, Canada, and Australia. The company also features social media management outsourcing for busy social media mangers looking for additional assistance on a white label basis.