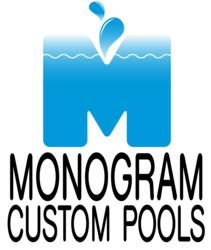 Monogram has created the "Hassle Free Pool"
Lehigh Valley, PA (PRWEB) March 06, 2012
As one of the most innovative, customer service focused pool builders in the United States, Monogram Custom Pools has engineered a swimming pool that requires virtually no maintenance and uses approximately 80% less energy that typical pools.
Monogram's pool require:
1. no added chlorine due to the advanced salt water chlorination device
2. no weekly pH testing because of the automatic pH balancing sytem
3. no monthly filter backwashing due to the oversized dual stage cartridge filter
4. no vacuuming because of the advanced robotic wall scrubbing cleaner
5. no weekly chlorine testing due to the Intellichem system
6. and no hassles because all automated pools are remotely monitored from Monogram's office.
Because Monogram Custom Pools is a division of Monogram Custom Homes, they have shown a unique ability to design in ground, concrete pools using an advanced 3D design software that truly showcases the beauty of their projects.
Visit Monogram at http://www.monogramcustomhomes.com or http://www.monogramcustompools.com
###