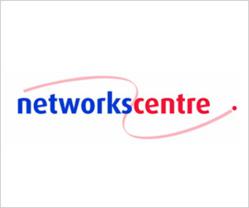 Missing out on £75,000-worth of immediate tax relief is enough to make grown financial directors cry!
Sussex UK (PRWEB UK) 7 March 2012
According to Duncan Lindsay, co-founder and managing director of optical fibre and structured cabling distributor NetworksCentre; whilst the reduction in the Annual Investment Allowance from £100,000 to just £25,000 from April 1st onwards (6th April for unincorporated businesses) is obviously the action of a cash-strapped Government, the message is quite clear to companies: buy now or lose out.
"Missing out on £75,000-worth of immediate tax relief is enough to make grown financial directors cry, but for a smaller company like many of NetworksCentre's installation contractor customers it can mean the difference between mere survival and prosperity in the current difficult trading conditions," he said.
"The bottom line here is that, if a company moves swiftly and efficiently over the next month - perhaps by soliciting advance orders from clients to finance the purchase of items of plant and machinery - they can get what amounts to a healthy subsidy on the kit they are buying. Providing, of course, the purchase is completed by the beginning of April," he added.
The NetworksCentre managing director went on to say that his team of professionals – who have been serving the needs of the structured cabling and data centre industries for seven years now – are available to advise clients on the best approach to meeting this tight deadline.
There are also, he says, subtle rules to the allowance scheme that less knowledgeable firms may fall foul of - such as where item(s) are purchased during an accounting period in which a business has ceased trading, then the annual investment allowance may be disallowed by HMRC.
NetworksCentre's team of professionals, he explained, cannot hope to replace expert accounting advice, but they have worked with a great number of clients in the structured cabling space since the company was founded in 2005, so they are able to give clients the benefit of their considerable experience in such matters.
"As we approach the end of the tax year - and with the Chancellor's budget due in next few weeks - this is normally a time when any competent company will re-examine its tax planning arrangements in order to extract maximum benefit from the available allowances in the current tax year," he said.
"With £75,000 worth of Annual Investment Allowance disappearing – for at least the foreseeable future – there is a strong argument for any company in our sector to look at bringing its planned minor capital purchases forward in order to maximise the relief available. We also hope that companies will be working with their customers to expedite their orders, in order to achieve this," he added.
"The Chancellor has already admitted that the Government has – quite literally – run out of money, so the likelihood of this kind of tax relief being available in the short-to-medium future is highly unlikely. As the old sales adage goes: buy now whilst the offer lasts."
For more on NetworksCentre: http://www.networkscentre.com
For more on HMRC's Annual Investment Allowance: http://bit.ly/y86xR3