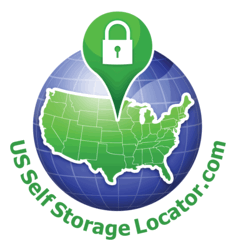 Reservations can be made through USSelfStorageLocator.com's reservation form or through CubeSmart's call center
(PRWEB) March 06, 2012
USSelfStorageLocator.com (http://usselfstoragelocator.com) announced today an agreement with CubeSmartSM that will enable self storage customers the ability to obtain household, business, moving, and vehicle storage solutions from any of their wholly-owned 375 facilities in the United States and Puerto Rico, via their USSelfStorageLocator.com website.
Consumers familiar with CubeSmart—formerly U-Store-It brand, can now find their products and reservation services on USSelfStorageLocator.com. Reservations can be made in real-time; therefore the inventory, prices, and specials will always be current. Reservations can be made through USSelf StorageLocator.com's reservation form or through CubeSmart's call center. Both procedures are tracked for accuracy and conversion ratio.
"It is our pleasure to welcome the fourth largest self storage company to our marketing platform," said Victor Dante, USSelfStorageLocator.com CEO and Founder. "We have created a sophisticated and customer-friendly website whereby customers can locate CubeSmart's locations and reserve units at any of their top-quality facilities."
CubeSmartSM is revolutionizing the way you use storage. Now you can expect more services, easier access, increased value and friendlier people with your storage experience than ever before. Just because we've been around for a while doesn't mean we can't change the game. Source – CubeSmart.com
About USSelfStorageLocator.com — USSelfStorageLocator.com is the single largest and fastest growing self storage marketing aggregator in the world. USSelfStorageLocator.com's team is comprised of self storage and technology veterans that all conclude that the fastest and easiest way to locate and reserve self storage online is through their website (http://usselfstoragelocator.com). For more information you can contact them at 888-222-0225.
About CubeSmartSM — CubeSmart is a self-administered and self-managed real estate investment trust. CubeSmart owns or manages 475 facilities across the United States and operates the CubeSmart Network, which consist of approximately 838 additional self-storage facilities. The Company plans to exceed customer expectations by adding more personalized services and technology to some of the best storage spaces around. According to the 2011 Self Storage Almanac, CubeSmart is one of the top four owners and operators of self-storage facilities in the U.S.
SOURCE / RELATED LINKS
http://usselfstoragelocator.com
http://www.cubsmart.com
For more information contact Tony Prada, Chief Operating Officer, at tony(at)usselfstoragelocator(dot)com or (888) 222-0225.