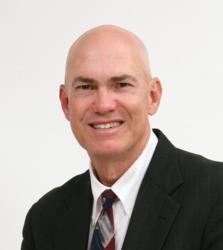 St. Louis, MO (PRWEB) March 05, 2012
The Vehicle Protection Association (VPA), an association formed to promote regulatory transparency, education and accountability for marketing and servicing automotive service contracts, today announced the appointment of Chris Carenza as its new executive director. The VPA board approved Carenza's appointment, effective immediately.
Carenza joins the Vehicle Protection Association after five years of distinguished service as an assistant attorney general for the state of Missouri, where he also served as the director of the state's Do-Not-Call Unit. Under Carenza's guidance, the Missouri Do-Not-Call Unit was named the No. 1 program in the United States by the Federal Trade Commission in 2009 for having the fewest complaints per capita of any such program.
"I am excited to work with the VPA to further its mission of protecting consumers' rights in the vehicle service contract industry," said Carenza. "I look forward to bringing new ideas to the table and building on the work that the VPA has accomplished to date."
"Working in the Missouri attorney general's office, Chris was responsible for protecting consumers against deceptive marketing practices, which is a core tenet of the VPA's mission," said VPA board chairman Carter Patterson. "His appointment clearly demonstrates the VPA's commitment to protecting consumers and maintaining the integrity of our industry. We are very fortunate to have a person of Chris' caliber in this role."
Carenza replaces retiring executive director Larry Hecker, who served in that position since the VPA's inception in 2008. Among the VPA's many accomplishments under Hecker's leadership were the development of the VPA Standards of Conduct, which defines a code of conduct for the automotive service contract industry, and the creation of the VPA Certification-Audit Program, a rigorous third-party evaluation that allows VPA members to demonstrate that they comply with applicable federal and state laws and adhere to the standards of conduct set by the VPA.
About the Vehicle Protection Association
The Vehicle Protection Association (VPA) is a not-for-profit trade association representing firms that are active in the automotive service contract industry. Members include service contract marketers, administrators, insurers, payment providers and software providers. VPA currently has more than 60 member companies. The organization is committed to ensuring regulatory compliance among members, educating consumers on their rights, and otherwise ensuring the integrity of the automotive service contract industry. For more information, visit http://www.vpanet.org.