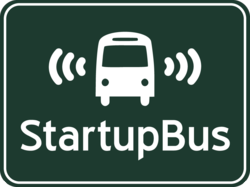 Kansas City, MO (PRWEB) March 06, 2012
Think Big's web developer and partner, Blake Miller has been selected to participate in a 72-hour roadtrip-meets-hackathon competition known as StartupBus. Miller will participate on the Las Vegas StartupBus and will travel to Austin, Texas for South by Southwest (SXSW) with a group of hackers, developers and entrepreneurs.
StartupBus is an invitation-only community of hackers, hustlers and hipsters passionate about startups. During a 72-hour period, StartupBus travels at 60 miles per hour toward Austin for SXSW. Along the way, the StartupBus community participates in a hackathon, where "Buspreneurs" (bus + entrepreneur) ideate and launch a new startup company. This year, StartupBus will be launching ten buses from Silicon Valley, New York City, Los Angeles, Cincinnati, Florida, Louisiana, Mexico, Las Vegas, Washington, D.C., and Boston.
"I was pleasantly surprised when I was selected," said Miller. "I signed up because I had heard about all of the great connections made on previous trips. StartupBus is an opportunity to get out of my normal bubble and work with some incredibly intelligent people from all over the world."
Miller's StartupBus, departing from Las Vegas, will be conducted by Jeff "SKI" Kinsey, Open Source Software hacker and founder of Turismo Cycles. During the roadtrip, Kinsey will help to mediate and manage the launch of a new startup alongside the other Las Vegas Buspreneurs. Once in Austin, all ten StartupBus teams will launch and promote their products, pitch to venture capitalists, connect with other Buspreneurs and attend the South by Southwest festival.
"I'm most looking forward to the first pitches on Tuesday morning right after we meet everyone," said Miller. "It should be rather interesting; getting on a bus with 30 strangers and then pitching a crazy idea a mere 15 minutes later... talk about a first impression!"
To learn more about StartupBus, please visit http://startupbus.com/. To read more about Miller's experience on StartupBus, please visit the Think Big Partners blog for live blogs and updates.
About Think Big Partners
Think Big Partners is an early-stage, technology-focused startup accelerator and mentorship-based collaborative coworking space located in Kansas City, Missouri. Think Big Partners has successfully advised, launched or grown over 100 successful companies with its creation of coworking spaces, entrepreneurial conferences, essential services, startup resources and funding. To learn more about Think Big Partners, please visit http://www.thinkbigpartners.com.