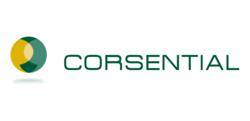 Toronto, ON (PRWEB) March 06, 2012
Corsential ULC is pleased to announce the company has been selected as the official customer experience management program provider for the Canadian division of real estate giant, Colliers International.
"Colliers International has earned a reputation as being the premier provider of commercial real estate services for owners, investors and developers," says Derek Bildfell, Corsential CEO. "We're looking forward to contributing to the company's continued success by implementing a world-class customer experience program that will help the Colliers team build stronger relationships with their clients."
"At Colliers, we believe 'service' is more than just a word. What gets measured gets done and we are now the only major commercial real estate firm in Canada committed to systematically measuring client satisfaction," says Mario Rivera, Colliers International Client Services Director. "We feel we have the right partner in Corsential to take our NPS® program to the next level."
The Colliers program will focus on driving actions and decisions that aim to create positive and memorable experiences that exceed client expectations. Corsential will report the organization's Net Promoter Score across Canada. More than 400 Colliers employees will be able to access the Corsential Insight and Action Portal, which reports client feedback in a way that drives improved service and performance, enhanced decision making and a client-centric culture.
About Colliers
Colliers International is the third-largest commercial real estate services company in the world with 12,500 professionals operating out of more than 500 offices in 61 countries. A subsidiary of FirstService Corporation, it focuses on accelerating success for its clients by seamlessly providing a full range of services to real estate users, owners and investors worldwide, including global corporate solutions, brokerage, property and asset management, hotel investment sales and consulting, valuation, consulting and appraisal services, mortgage banking and research. Commercial Property Executive and Multi-Housing News magazines ranked Colliers International as the top U.S. real estate company and the latest annual survey by the Lipsey Company ranked Colliers International as the second most recognized commercial real estate brand in the world.
About Corsential
Corsential helps build stronger relationships between clients and their customers in order to improve customer commitment, facilitate growth, and advance overall company profitability and market share. Corsential offers both consumer and B2B customer experience management solutions, in addition to staff training, analytics and high quality data collection. Our Customer Experience Programs gather customer and client feedback, and report the insights in an interactive and actionable manner that drives smarter strategic decision making, improved marketing, and positive change on the front-line and throughout your organization, for an improved customer experience. Corsential is a division of Greenwich Associates - a research-based strategy management services firm for financial professionals.
Net Promoter, Net Promoter Score, and NPS are trademarks of Satmetrix Systems, Bain & Company, Inc., and Fred Reichheld.