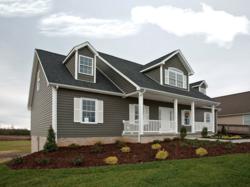 We were so impressed with how well our home turned out, it was built in less than 3 months and under the expected budget! Tim & Rebekah Caudle
Charlotte, NC (PRWEB) March 13, 2012
Sedgewick Homes, an award winning and nationally recognized North Carolina custom home builder announced today that they built and launched a brand new website by a local web design firm. The site fully integrates Facebook, Twitter and their new blog to provide today's buyers with more and better access to Sedgewick's affordable custom homes. The site also features 3D renderings of the exteriors of Sedgewick Homes' fully customizable floor plans and a powerful new proprietary mortgage calculator.
Sedgewick Homes is one of the most professional, highly organized and efficient homes builders in the industry; allowing them to build quality custom homes quickly and affordably. Their knowledgeable and professional team stays close to the customer and communicates effectively throughout the process. Clients are impressed by Sedgewick Homes as they continue to make their presence known in the Charlotte region and expand their operations around the Carolinas.
Customers Tim and Rebekah said, "We were so impressed with how well our home turned out; it was built in less than 3 months and under the expected budget! All of the work and materials were of excellent quality and it felt like our home was being built to the same standards that anyone on the Sedgewick team would build for their families. Our manager from Sedgewick was incredible—he kept us informed of what was going on at the house and worked hard to ensure that everything turned out the way they we expected. We appreciate Sedgewick Homes for making our first experience in building a new home so great!"
Sedgewick Homes has a great home buyer's referral program, which customers are taking advantage of. They build homes from $80,000 -$500,000 and can build from their floor plans or their customers. They currently build in central North Carolina, but plan expansion to South Carolina and areas of Virginia soon.