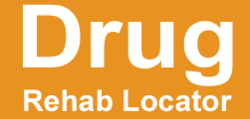 Thanks! Our family was looking for help for our Dad, using the drug rehab locator, we found the best facility in our area.
United States (PRWEB) March 22, 2012
Once a decision is made that a treatment facility is best course of action, people may be unsure of where to turn for help in deciding what type of facility is best for them, or where treatment facilities are located or even if there are any within their state. Now there is a quick and convenient updated online directory of treatment centers all across the United States. This site has the ability to allow a search for a drug rehab facility in many ways. Here any individual can search by state or city or search by type of treatment center as well. They can also find out more about the various types of treatment facilities to help decide what type of treatment provider is best for them. For those that need additional information or assistance to make a decision, there is a toll free number answered around the clock and a trained independent drug counselor will help pick out the appropriate type of treatment facility.
Using this site to search for a drug rehab facility is a snap. Simply enter the state info or choose the type of facility, such as Teen Rehab, Drug Rehab, Dual Diagnosis or Drug Detox Facilities. They will receive the contact information for each provider in their search results, as well as a short synopsis of the treatment services available at that specific provider. Since redesigning this directory it has been used by various types of individuals and institutions that are trying to determine the best location to get help with addiction. This includes educators, members of the legal profession, medical clinics, doctors, church staff, businesses to family and friends, and of course the individual that is personally battling addiction. In addition to providing a searchable database of treatment providers, this site also has informative articles about the various types of treatment options for any type of addiction. Once someone has made a firm decision to seek treatment, they can use this convenient and free online directory to find reliable and confidential information about treatment providers in their state.
For anyone that would like to find a drug rehab facility in their state now, please give one of the independent drug addiction counselors a toll-free call at 1-866-390-6471, they will answer calls at any time, 24 hours a day, or visit them online at http://www.drugrehablocator.com.