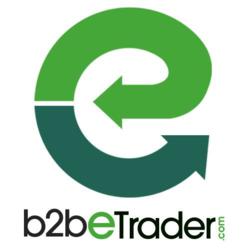 St. Petersburg, Fl. (PRWEB) March 06, 2012
Over the last several decades, globalization has been having a profound impact on business. This is because it has increased the number of competitors and has given many firms pricing leverage. The combination of these factors has been leading to a change in the workforce with more individuals choosing to become a self-employed contractor. Evidence of this can be seen with statistics that were compiled from the 2010 Census. They found that there are 10.1 million self-employed workers in the United States. Out of this number, 2.4 million have at least one paid hourly employee. As a result, this is one the largest areas inside the workforce. These figures are significant in showing how this trend will continue well into the future.
Why are these shifts occurring?
The reason why these transformations are taking place is because the economy is shifting. What has been happening is globalization is forcing the markets to become more competitive. This means that a number of firms are facing increasing amounts of pricing pressure. To lower costs, most corporations have been outsourcing large amounts of work and essential services to third party contractors. These are individuals or firms that have: a signed contract with the company and agree to deliver the products or services in a stated amount of time (for a set cost). At first, this was occurring with many companies outsourcing these operations to locations such as India. However, as time has gone by the majority of firms are realizing that they can outsource these services to individuals and small businesses for a fraction of the cost (that are located anywhere). This has been leading to shift in the number of self-employed contractors who are providing these essential services.
At the same time, the economy has been facing considerable challenges. This is from the slow levels of economic growth in the last two years and continuing uncertainty about the prospect of consistent income. The combination of these two factors forced a wide variety of individuals to begin working for themselves as an independent contractor. This is giving many people the ability to reduce their cost of living. While it is simultaneously, providing everyone with greater amounts of flexibility. For most individuals, this means that they will make more money and can set their own schedule.
Clearly, the transformations from globalization and the stagnant economy are pushing many individuals to become self-employed contractors. Over the course of time, this is leading to a shift in the workforce and the employer – employee relationship. As a result, this will continue well into the future because of the tremendous economic benefits that independent contractors are providing. Connect with the fastest growing B2B directory buy, sell, trade used restaurant equipment, medical equipment, farm equipment, heavy equipment, or any used equipment.