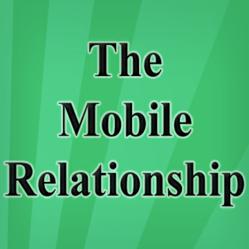 In today's business, carrying your office with you EVERYWHERE makes a difference
Seal Beach, CA (PRWEB) March 08, 2012
To remain competitive in the business world, it is imperative to understand how to best put the innovations in mobile technology and social platforms to work just to stay in the game. At this website, Ann Premazon has released a brand new tip sheet that explains the ins and outs of how to put advances in mobile technology, social platforms and software apps to work for every business person so that doing business does not have to end when they physically leave the office. When business owners use a new Mobile Relationship they are now able to take their office along, wherever they go, anywhere in the world just by instituting business practices to create a mobile office.
The newest and latest series created by Ann Premazon allows everyone to learn how to best use the technologies of their smartphone, with social media such as Facebook, Google+, LinkedIn, and Twitter, and combine them with social apps such as Skype, Zoho, and Google Voice, to increase their company's online presence. This allows business owners to more effectively market their company's brand and their own personal brand plus create a more unified brand image, while also dramatically improving productivity and boosting project management from any location. Being able to have a resource where all of these advances are explained clearly and concisely is a valuable tool for any professional in today's demanding world. Doing business today involves competing globally 24 hours a day. Ann Premazon has taken her years of experience working with industry leader's and brought it to this seemingly herculean task and simplified the steps that everyone needs to take to become and remain more connected while they are on the go. This website shows how to easily understand and combine all of these elements so that everyone can be more connected with their employees, their peers, their customers and potential clients as well as their personal family and friends, continually, regardless of their location simply by using their new mobile office.
About Ann Premazon. Ann Premazon, CEO, has her business base in Seal Beach, California holds certifications from Google, Yahoo, Bruce Clay, Microsoft, Cisco, and began learning about computers from Dell, Hewlett Packard, and Compaq. Her accomplishments span back to 1998 when she entered the computer industry and became a part of the Microsoft extended team as well as an accomplished technical classroom instructor. Since then she has become a strategic internet business consultant specializing in the development of business web strategies, pay per click management and search engine optimization.
To learn more about Ann Premazon's insights into mobile technology and social media and programs and how they work to put the mobile relationship to work for you, please visit her website at http://www.annpremazon.com.