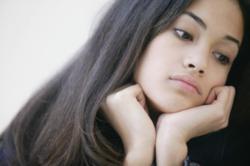 Overcoming a drug addiction is beyond a child's will-power
(PRWEB) March 07, 2012
To send a teen to boarding school calls for discussion of a teenager's behavior. Brainstorm these ideas and look at the benefits and set backs of a teen boarding school.
According to Eagle Ranch Academy, here are some topics for discussion on teen behavior:
Evaluate a child's social environment: Children choose environments that reflect their attitudes and behavior. Parents most times are not in control over a teen's environment out of the home. Are the child's friends good influences? What do they do in their free time? What activities are they interested in?
Evaluating Parenting Effectiveness: Has the current parenting style been effective for the child? Are the child's choices and behavior benefiting or destroying the family?
Evaluate Immediate Threats: Are the teenager's choices posing an immediate risk to their lives? If a child is currently using or has been caught using any kind of drug, this is cause for urgent action. Overcoming a drug addiction is beyond a child's will-power, and in most cases it is safer to send a teen to boarding school than for them to stay home.
Evaluate Academics: How are the child's grades? Has there been any drop or change in their grades currently? Discuss with the child's teachers how their behavior is in school.
Sending a teen to boarding school should be discussed when the parent feels the teen is in danger in their current environment, according to Eagle Ranch Academy. Boarding schools can be a great alternative to uprooting a family.
Eagle Ranch Academy is a co-ed school for troubled teens located in St. George, Utah, for children 12-17. As a Registered Treatment Center, it implements an extensive accredited academic and life-skills program and is licensed and monitored by the state of Utah.