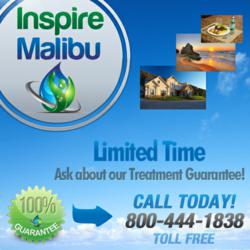 Inspire Malibu; vows to educate entertainment industry in honor of Whitney Houston.
Malibu, CA (PRWEB) March 07, 2012
Dr. Akikur Mohammad, Founder of Inspire Malibu, recognized by many as the top addiction treatment center in Malibu, California and Assistant Clinical Professor of Psychiatry and the Behavioral Sciences at the University of Southern California (http://www.USC.edu), announced today that his team of treatment experts at Inspire Malibu will be inviting various entertainment industry professionals to join them in an effort to create a standard protocol for treating entertainers and athletes suffering from addiction. Dr. Mohammad is proposing that the recovery and entertainment industry work together to define an easy to follow plan that swiftly provides discreet recovery options for public figures in need.
Dr. Mohammad said, "On the heels of yet another tragic loss, our collective industries must work together to not just discuss options, but actually define a plan for treating celebrities suffering from addiction." Mohammad added, "More often than not, effective action steps can be taken to intervene on celebrities abusing substances; however, untrained individuals simply don't know what to do and end up looking the other way until it is too late. Our industries must work together to create an actionable set of steps that are easy to follow and will empower everyone with the tools they need to save lives – no matter the circumstances."
Dr. Mohammad and his team will be adding this subject matter to the forthcoming series of 'town hall' meetings they plan to hold at Inspire Malibu, which will give the public an opportunity to come to the facility and ask tough questions to professionals from various industries. Mohammad added, "We may be addiction experts but if we don't work together with the celebrities and their teams directly, we will never be able to stop this insanity. This is the point of our community outreach and we challenge everyone from the entertainment industry to prove they want to help by joining the fight."
For more information about Dr. Akikur Mohammad, alcohol treatment and Inspire Malibu, visit http://www.inspiremalibu.com.
For more information about Inspire Malibu's Summit Series, contact Jed Wallace at jed(at)streetrelations(dot)com.