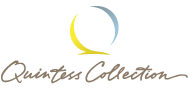 Quintess Beyond gives us the ability to provide our members with exceptional vacations, especially in destinations that generally only have seasonal availability
Broomfield, CO (PRWEB) March 06, 2012
The Quintess Collection, a leader in luxury travel, announced today the addition of three new residences to its selection of experiences through Quintess Beyond, which allows members to explore the world above and beyond The Collection's more than 100 luxury homes and experiences across 40 destinations. Nantucket, Fire Island and Buenos Aires–the club's first South American destination–join a growing portfolio of high-end, handpicked vacations, ranging from an elaborate Asian circuit to exotic African safaris and more.
"Quintess Beyond gives us the ability to provide our members with exceptional vacations, especially in destinations that generally only have seasonal availability," says Greg Eure, president of The Quintess Collection. "Each addition to Quintess Beyond, including Buenos Aires, Nantucket and Fire Island, is driven by our members' interests and we'll continue to build even more bespoke trips that let them access more of what they desire most."
Launched in August 2011, Quintess Beyond offers once-in-a-lifetime experiences tailored for individuals, couples, groups of friends and families of all sizes:
Buenos Aires–Situated in one of the most sought-after sections of the Recoleta neighborhood, the Quintess Beyond residence is a three-bedroom penthouse in a 1920s French-style building. Appointed with rare Art Deco antiques, tasteful French details and sumptuous finishes, the home serves as an elegant base from which to explore the surrounding city.
Nantucket–Just a three-minute walk to the center of the town or Steps Beach, the 4,700-square-foot Quintess Beyond estate offers an ideal balance of privacy and convenience. Decorated in a crisp New England palate and appointed with fine antiques and rare art, this home accommodates the most discerning guest with multiple balconies, manicured grounds, stunning pool and guest cottage.
Fire Island–Perched on the island's highest point 40 yards from the Atlantic, this Quintess Beyond residence was designed by internationally acclaimed architect Richard Gluckman and offers sweeping views of Great South Bay and the pristine National Seashore.
Other experiences include exotic safaris in Kenya, Tanzania, Botswana and South Africa, a tour of Southeast Asia, an expedition to the Galapagos Islands and private villas in Provence.
In partnership with some of the world's top luxury tour operators, Quintess Beyond will continue to offer more adventures that enlighten and expand members' travel horizons. The Quintess Collection is currently exploring more villa-style, single family and penthouse options for Quintess Beyond in Paris, Amsterdam, Brussels, Barcelona, Ibiza, Mykonos and other exciting destinations.
Membership in The Quintess Collection starts at $36,000 initially with annual dues of $7,950 for 10 nights. And currently, for a limited time, individuals can experience a trial membership in The Quintess Collection with 10 days for $10,000 total. With Quintess Collection access, members enjoy the flexibility to use nights across all club residences within The Collection and can apply nights (plus additional and applicable fees) to Quintess Beyond experiences.
About The Quintess Collection
The Quintess Collection provides the members of its clubs access to countless experiences for an initiation fee plus annual dues. Members can enjoy more than 100 luxury homes and experiences in over 40 destinations around the world and have the flexibility to use nights across all three clubs within The Collection–Quintess, DUO by Quintess and THE TOUR CLUB as well as Quintess Beyond. Quintess Collection members also benefit from customized travel planning, exclusive relationships with renowned private clubs and resorts and the expertise of knowledgeable Member Relations Managers and local Destination Hosts. http://www.thequintesscollection.com.
# # #