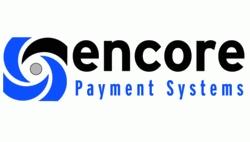 Addison, TX (PRWEB) March 06, 2012
Encore Payment Systems and its affiliated companies Momentum Payment Systems and Prodigy Payment Systems are proud to announce the new Executive Club members of the first quarter in 2012. The Executive Club is the first of three milestones for the career of an Independent Business Analyst (IBA). Each landmark is met by reaching a set amount of accounts and exceeding in the expectations of an IBA.
Once an IBA meets the requirements for eligibility to be in the Executive Club, Encore Payment Systems rewards them with an all-expense paid trip to Dallas, Texas for a tour of the corporate office and an exclusive meet and greet with the executives of the payment processing company.
The first quarter of the 2012 year brought in a total of six IBAs from all over the nation and two from Canada. The IBAs were able to share their success stories along with valuable testimonials of helping small businesses meet their bottom line. A tour of the corporate office was also on the agenda for the Executive Club members as they were able to get a hands-on learning experience of how Encore Payment Systems is run on a day-to-day basis.
Encore Payment Systems prides itself in being a company that allows each person an opportunity for growth and are committed to helping each IBA, as well as their merchants, reach their goals.
For further information about Encore Payment Systems, visit the website at http://www.encoreps.com/contact.asp.
About Encore Payment Systems
Encore Payment Systems was established for the purpose of providing electronic payment processing solutions and other value-added services to small and medium-sized merchants throughout the United States. Encore is a leader in the electronic payment processing field providing credit card, debit card, ATM card, gift card, prepaid card, EBT and check processing services. Encore maintains a sincere dedication to superior customer service and an honest and ethical approach to acquiring new customers. This vision has enabled Encore to become one of the fastest growing companies in the industry excelling in all aspects of merchant services. Encore Payment Systems is located at 3801 Arapaho Road, Addison, Texas 75001. Visit Encore Payment Systems online at http://www.EncorePS.com.