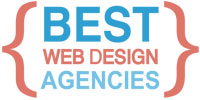 (PRWEB) March 06, 2012
The independent authority on web design and development, bestwebdesignagencies.com, has released their list of the best corporate branding companies for the month of March 2012. Crea7ive has been named the best branding company due to their outstanding performance in the monthly evaluates and their past performance in providing effective branding solutions. Thousands of web design and development companies are considered for the evaluation and ranking service whereas only the ten best are highlighted in the rankings.
Crea7ive provides a branding strategy service to help businesses create an effective online experience for their customers involving effective brand placement and creation strategies. They work to create brands which can be easily recognized within their various industries through strong branding initiatives, creation of effective visuals, and implementation of new brands or existing brands which combine innovation and creativity.
Each corporate branding company is put through a meticulous evaluation in order to highlight the best in the industry. Businesses use this list when looking for an exceptional company who understands the importance of branding solutions and can create effective branding strategies for their customers. Five areas of evaluation are used to compare each branding company which includes company emphasis, customer involvement, speed, design quality, and strategy efficiency. During the evaluation Crea7ive was identified based on their history of effective branding solutions and the results of the evaluation uncovering an in-depth strategic process with many various points of quality control.
bestwebdesignagencies.com understands that a comprehensive approach towards evaluating the best in the industry is required to provide a list of the best. Customer references are also used in order to obtain feedback and opinions from companies who are interested in being evaluated and ranked. Customers are often asked various general and specific questions about the services being provided to them.
This evaluation process is provided to create the rankings which businesses use in order to find the best branding company to help them improve upon their branding initiatives. Those looking for a branding company with a history of success and proven methodologies should consider Crea7ive.
ABOUT bestwebdesignagencies.com
bestwebdesignagencies.com is an independent research firm with a dedication to providing a list of the best web design companies and web development firms in the industry. Through meticulous research and developed methods for evaluating and ranking companies, bestwebdesignagencies.com has provided customers of web design and development services with a great resource to find a top performing web design company. Evaluations are carried out by a specialized team of researchers who examine thousands of applicants each month. bestwebdesignagencies.com provides their rankings free of charge to companies and individuals searching for a quality web design firm or looking for other design and development services with updates being provided on the first of each month. The website also provides information and resources for those looking to learn more about web design and development services.
To find the best website branding companies visit:
http://www.bestwebdesignagencies.com/rankings-of-best-branding-agency-companies
For more information about Crea7ive Web Design visit: