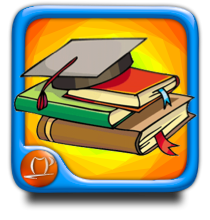 Easy Learning is the best friend of the students.
Naples, Italy (PRWEB) March 07, 2012
Coffee Team today is pleased to introduce Easy Learning - The Study Helper for iOS, their new education app that provides a structured, 5-part program that allows the user to effortlessly optimize their brain function for learning and study. Employing safe, proven, binaural stimulation through headphones, the app provides five different sessions, including: Pre-Study, Study, Break, Tired-Study and Post-Study. Following many months of development and testing, Easy Learning is destined to become one of the most popular apps ever designed for students. The advanced technology in Easy Learning will also be of benefit to speakers, workers or anyone who must learn and remember facts and ideas.
Five Sessions Included in Easy Learning:

Pre-Study: designed for students who find it difficult to concentrate during study, its calming effect improves their ability to concentrate
Study: primary session in the app to be used during the study, effectively improves the creative, decision making and memory functions
Break: helps the mind during the break to recover energy and to revive the creative and memory mechanisms that weaken with each passing hour
Tired-Study: session that helps the mind to overcome fatigue during study, users will be surprised - after hours of study, the mind is still willing to learn
Post-Study: the mind continues to work after studying - it consolidates and clarifies the material learned and tries to sort and store it
It is an established fact that brain function affects learning. Easy Learning offers a more effective and healthy alternative to large quantities of sugar and caffeine and all-nighters. The app's five audio sessions help induce the optimal brain state for each of the various stages of the study process.
Research in neurophysiology has proven that it is possible to enhance particular brain wave frequencies and enliven selected areas of the brain through sound. Stereo sound can be reproduced through either speakers or headphones, but binaural sound can only be reproduced through headphones or ear buds. Easy Learning uses natural sounds, such as the ocean or birds, controlling the exact phase between right and left ears, which is only available using binaural recording and playback.
Feature Highlights:

For students (high school and college) - to improve effectiveness of study
For teachers - to help develop lesson plans and learn new material
For professionals - to help work on projects or deliver speeches
For anyone - to help reading or enjoy a heightened state of awareness
Finally available now on the iTunes App Store in the Education Category
Easy Learning is not a program to be used for therapeutic, medical, or health purposes, and is not intended to replace care from a qualified medical doctor, psychiatrist, or psychologist. The program is not intended to replace any current educational tools or support, and does not guarantee results of any kind. It is solely a technique to help support the creation, development, recall, and deployment of information acquired by the mind.
"Easy Learning 1.0 - The Study Helper is the easiest and most enjoyable study aid ever developed," stated Paolo Papa of Coffee Team. "Develop more of your full potential and make study easier with Easy Learning, available now."
Language Support:

Device Requirements:

iPhone, iPad, or iPod touch
Requires iOS 5
Requires headphones or earbuds
Universal app optimized for display on all iOS devices
41.25 MB
Pricing and Availability:
Easy Learning - The Study Helper 1.0 is $2.99 (USD) and is available worldwide exclusively through the App Store in the Education category. Review copies are available on request.
Coffee Team
Easy Learning - The Study Helper 1.0
Purchase and Download
Screenshot 1
Screenshot 2
App Icon
Based in Naples, Italy, Coffee Team was founded by Carlo and Paolo Papa in 2011. The Italian development team is already known for "Mind Synchro System", "Where are my objects?!" and "iEasyDraw." Copyright (C) 2011-2012 Coffee Team. All Rights Reserved. Apple, the Apple logo, iPhone, and iPod are registered trademarks of Apple Inc. in the U.S. and/or other countries. Other trademarks and registered trademarks may be the property of their respective owners.