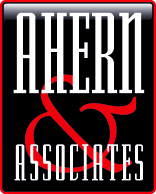 Phoenix, AZ (PRWEB) March 06, 2012
Signaling that 2012 is indeed proving to be a rebound year for the transportation industry as a whole, Ahern and Associates, the nation's leading transportation consulting firm, has announced a staggering fourteen additional open acquisition needs.
Andy Ahern, CEO of Ahern and Associates, has indicated that transportation companies of all sizes including flatbed carriers, reefers, intermodal, freight brokers, asset and non-asset based, LTL and truckload carriers are all seeing positive growth which triggers the need for expansion.
Ahern and his team of analysts are diligently working to fulfill these needs and urge those within the transportation industry to please review the following acquisition opportunities:
Client 1
Ahern's first client is a large logistics provider looking for freight brokers that are between $20MM to $100MM of annual revenue.

Company must be profitable.
Management must be willing to stay.
Client is willing to pay a multiple of EBITDA, plus an earn out, based upon increased revenue.
Client 2
Client two is a private equity firm looking to acquire specialized flatbed carriers in 11 western states.

Management must be willing to stay.
Company must be profitable with a minimum EBITDA of $1.5MM.
Revenue should be between $10MM-$50MM.
Should have some component of over dimensional movements.
Client is not interested in crane and rigging business.
Company will purchase an asset based carrier, but would like a combination of assets and non-assets.
Client 3
Ahern's third need is a midsized freight broker that is part of larger 800 company truck fleet. This client is looking to expand their non-asset based freight brokerage model and are looking to acquire non-asset based freight brokers.
Their ideal target revenue is $4MM to $15MM.
Customer is looking to expand their "footprint."
Currently, the client is very strong in the Midwest.
They are looking for opportunities where management wants to stay and grow the business.
They are willing to pay up to 50% of the purchase price upfront, with the balance on an agreed upon structure.
Client 4
Client four is a well known private equity firm that's been in the industry for many years and is looking to expand into air freight forwarding.

The air freight forwarder needs to have a substantial amount of business overseas, preferably in Asia or China.
The company has to generate a minimum of $5MM of EBITDA
The client is willing to pay a very favorable price for a company that is profitable and has a strong management team.
Client is willing to pay between 5 to7 times EBITDA, based upon revenue size and current EBITDA structure.
Client 5
Ahern's fifth open acquisition comes from a family owned freight broker that has been in business for 30yrs plus and are looking to expand in the Northeast.

The company is looking for freight brokers generating $2MM-$4MM of annual revenue.
Management must be willing to stay and grow the business, and;
A deal can close within a 60-90 day period.
Client 6
Client six is a well-established refrigerated carrier, located in the Midwest looking to expand their "footprint".

They are looking for refrigerated carriers that are $3MM-$15MM of annual revenue.
Would prefer a non-asset based businesses, but will purchase some assets.
Target areas are; CO, TX (Dallas)
They are willing to entertain any opportunity as long as management is willing to continue to run the business after the sale.
Client 7
The seventh open acquisition is a trucking company that generates in excess of $150MM of annual revenue.

They are willing to review marginal carriers, if there is a strong customer base.
Primary traffic lanes are NC, SC, TX, FL, MO, CO, AL, AR
Length of haul should be under 700 miles – they are not interested in cross-country team operations, and no less than truckload.
The company is interested primarily in van carriers, and they are not interested in any cross-border work.
Company must have a satisfactory D.O.T., if you have a conditional or unsatisfactory they will not consider.
Looking for opportunities that generate $15MM to $80MM of annual revenue.
Potential deal can close within 60-90 days.
Prefer a combination of asset and non-assets, including an O/Op component.
Client 8
Client eight is a well-known non-asset based flatbed carrier, whose revenue exceed $100MM annually.

Ideal target revenue is $5MM-$15MM.
Target must be predominately independent contractor.
Marginally profitable companies are acceptable.
Ideal locations would be in the Midwest, southeast, southwest.
Client 9
Ahern's ninth open need comes from a well-known flatbed carrier looking to expand their operations.

They are looking to acquire a non-asset based trucking company, whose revenues are $20MM and up.
Must be predominately independent contractor.
Marginally profitable carriers will be considered.
Locations are anywhere throughout the US.
Client 10
Ahern's tenth open need is from a well-known company whose revenues exceed $200MM annually.

The company is looking for a truckload van carrier operating on the East Coast that is marginally profitable, but wants to stay with the business and help it grow.
They are willing to consider assets.
Average length of haul should be 500 miles and up.
Should not have a heavy concentration of more than 20%-25% of the business with any one customer, and must have a satisfactory D.O.T. rating
Client 11
Client eleven is a family owned business that is looking to expand. The client will look at numerous opportunities.

They are seeking a company tank operation that hauls food, juice, wine, liquid and fertilizer.
Revenue would be between $4MM-$12MM annually.
Target areas would be; Arizona, California, Nevada, Washington and Oregon.
As an alternative:

A company refrigerated carrier.
Revenue between $5MM- $10MM
Target areas: Arizona, California
Client 12
Client twelve is a well-known carrier that is predominately non-asset based, looking to acquire independent contractor businesses. The businesses can be van, flatbed, refrigerated or intermodal.

Minimum revenue of $50MM required.
Target company must be profitable with a diverse customer base and must have satisfactory D.O.T./CSA compliance.
Client 13
Client thirteen is looking for agents and they're part of a publicly traded company.

The company is willing take over the entire back office as well as buy trailers and lease them back or buy trailers and put them into your system.
They have an asset truck following in their overall company "foot print".
The company charges approximately 5% of the line haul revenue, plus insurance for cargo legal liability and bodily injury property damage.
They offer quick pay and fuel discounts and may consider financing tractors.
The client does the billing, collecting and credit checks as well as the receivable financing and the safety and D.O.T.
Client will review asset and non-asset based companies as well as marginal profitable companies.
Client 14
The final acquisition need comes from a private equity firm which currently has had a substantial "footprint" in the trucking industry for a number of years

The firm is looking for opportunities for non-asset based businesses $100MM and over.
Companies must profitable and have a strong EBITDA.
Management must be willing to stay going forward.
Client is willing to pay a multiple of EBITDA, based upon earnings and market conditions.
Client is not looking for a financially challenged businesses.
These are clients that have signed contracts with Ahern and are currently looking for opportunities. In some instances, Ahern has sold them companies in the past, and they're looking to expand their footprint and acquire additional companies. In other cases, the acquisition searches are new.
If your company is a match to any of these needs, or you know of a company that is a potential match, you are urged to contact Andy Ahern at 602-242-1030 immediately.
About Ahern & Associates, Ltd.:
Ahern and Associates is North America's leading trucking and transportation management consulting firm. The skilled consultants at Ahern and Associates specialize in mergers and acquisitions of trucking and logistics companies as well as the restructuring and evaluation of existing carriers that seek to increase operating efficiency and improve profitability. Since 1987, Ahern and Associates has aided hundreds of buyers in the acquisition of trucking and logistics companies throughout the U.S. and Canada as well as assisting many transportation and logistics companies in reducing their overall operating costs and increasing their profitability. For more information, please call 602-242-1030 or visit http://www.Ahern-Ltd.com
XXX
Business contact:
A.W. Ahern
602-242-1030
Media contact:
Jason W. Jantzen
Phoenix Marketing Associates
http://www.PhoenixMarketingAssociates.com
602-282-0202