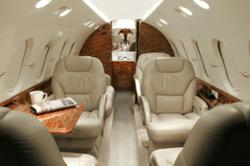 Safety and quality are cultural standards for us at Key Air and these achievements are essential for our continued growth.
Oxford, CT (PRWEB) March 06, 2012
Key Air, a leading national provider of worldwide private jet charter, best-in-class aircraft management and FBO services, is proud to continue its long standing commitment to safety and quality with the recent renewal of its ARG/US Platinum rating and attainment of IS-BAO Stage 2 certification.
The ARG/US Platinum Rating is the highest level of safety rating awarded to those operators who meet the criteria for Silver and Gold and successfully pass a rigorous ARG/US on-site safety audit. IS-BAO is a code of best practice that has been accepted by aviation flight departments worldwide as the benchmark for safety and efficiency in business aircraft operations. The International Business Aviation Council (IBAC) introduced the IS-BAO program in 2002 to foster standardized, safe and highly professional aircraft operations. The program provides performance-based standards and guidance material that helps business aircraft operators further develop their management structure, training programs, operating procedures and operating manuals. Key Air's dedication to meeting and exceeding industry standards for safety and security are achieved through Implementation of its comprehensive Safety Management System (SMS) and dedicated Safety Manager. Potential hazards and associated risks are continually analyzed providing a proactive approach to managing risk and achieving the highest level of safety possible.
"Since 2006, Key Air has continually received the coveted ARG/US Platinum Rating, and most recently, we also earned IS-BAO Phase 2 Certification. Less than 20% of operators –including those operating internationally – have attained Phase 2 status. What these certificates represent is a Safety Culture from a mature Safety Management System, safety minded employees, safety training at all levels in the company and a safety mindset that is supported by the management of Key Air," explains Danny Olmstead, Key Air's Vice President of Flight Operations.
As Key Air continues to garner multiple safety accreditations, it proudly announces the addition of a Hawker 800XP to its private jet charter fleet. This well-appointed 8 passenger executive jet is based in White Plains Airport (HPN), Westchester County, New York and is a welcome addition to Key Air's current wide-variety of late model charter aircraft.
"I am extremely proud of our team at Key Air for their dedication toward continuous improvement. Safety and quality are cultural standards for us at Key Air and these achievements are essential for our continued growth," adds Bob Marinace, Key Air's President and CEO.
About Key Air
For over 25 years, Key Air has been an industry leader in aircraft management, worldwide jet charter and FBO services. Key Air's successful remote aircraft management model extends to nine locations nationwide. Key Air also has Fixed Base Operations and private aviation terminal space in strategic locations nationwide to provide a seamless private air travel experience. With convenient proximity to major U.S. cities like New York, Boston and Minneapolis-St. Paul, Key Air can deliver a more efficient and streamlined alternative to the often congested airports in each of these locations. Key Air's FBO facilities include: Key Air NY Metro (OXC) in Oxford, CT; and Key Air Twin Cities (ANE) just outside Minneapolis-St. Paul, MN.
For more information about Key Air and its offerings, contact 1.888.KEYAIR.1 or visit http://www.KeyAir.com.