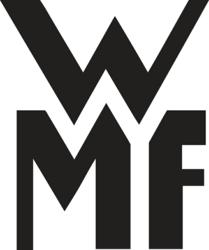 It's innovation like this that demonstrates why WMF is setting the pace in creativity in the cooking industry.
Charlotte, N.C. (PRWEB) March 07, 2012
"These new offerings underline WMF's devotion to equipping America's kitchens with tools that are exceptional both in function and design," said Deborah Corrado, senior vice president for Sales and Marketing for WMF Americas, which is based in the Charlotte, N.C., area.
Carefully chosen by WMF to unveil at the industry's hallmark trade event are:

Kitchen Gripper/Flipper: This utensil's patent-pending technology makes turning hotdogs, breakfast sausages and vegetables such as corn on the cob easy and allows for even grilling on all sides – all without changing grip thanks to its rotatable pads.
Pouring Lid: This two-piece set is made of high-quality plastic and comes in fashionable red. The set's two lid sizes fit WMF pots and lock in place for any liquid's easy, safe and thorough draining.
Parmesan Grater: This grater is not only smart-looking, but its patented intelligent design allows for grating in every direction. That means no lost cheese shaving in the chute and a more even distribution over the food.
"Corvo" Flatware Set: The ultimate in function and tactile appeal, the "Corvo" set is pleasant to hold. Also, the knife is designed for being placed flat or resting on the upright blade. Its patented Cromargan protect finish means this set is extremely resistant to scratches and any signs of wear and tear, making it appear as good as new for years to come.
"Every year, WMF rolls out a few innovative show stoppers," Corrado said, "and this year's no exception."
The trade show is also allowing WMF to introduce a new design for its "Cool Handle" line of cookware, which uses patent-protected Cool+ technology that effectively halts the transfer of heat from the pot to the handle.
"This means consumers can throw away their potholders," Corrado said, noting that Cool+ Handle technology helped drive WMF's triple-digit growth last year in its cookware business. "It's innovation like this that demonstrates why WMF is setting the pace in creativity in the cooking industry."
WMF's booth number is S3228 and is located in the middle of all of the action of the four-day trade show. For a map to WMF's booth, visit http://bit.ly/wXPSZR
About WMF Group:
Founded in 1853 and based in Geislingen, Germany, WMF is a retail and institutional culinary product designer and supplier, with roughly 6,000 employees in Germany, the United States and 10 other countries on three continents. WMF, with over $1 billion in business annually, has built its reputation on quality and sophistication in products that are relied on in the kitchens and dining rooms of consumers and hotel operators and caterers. Along with Silit, its brands include WMF, alfi, Auerhahn, Boehringer Gastro Profi, Hepp, Kaiser, petra electric, Princess and Schaerer.
For more information, visit http://www.wmfamericas.com
https://twitter.com/wmfamericas,
http://www.facebook.com/wmfamericas,
http://www.youtube.com/wmfamericas
# # #