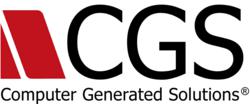 New York, NY (PRWEB) March 06, 2012
Computer Generated Solutions (CGS), a leading global provider of technology solutions, announced today that leading private woven bottoms manufacturer, General Sportwear Co., Inc. and Sincotex S.A., a state of the art jeans factory in Tipitapa, Nicaragua have chosen CGS's Leadtec as its shop floor control solution to increase overall plant performance. The company anticipates Leadtec will provide the operators and management the tools they need to dramatically improve their efficiency.
General Sportwear was searching for a way to improve their entire manufacturing operation and chose Leadtec based on CGS's solid reputation and the product's demonstrated results.
"With our manufacturing requirements in the region growing rapidly, we needed a state of the art shop floor solution for our sewing facility in Nicaragua. Leadtec by CGS was the obvious and easy choice," said Jeff Rosenstock, Vice President of General Sportwear. "CGS has a proven track record of delivering superior solutions and we knew Leadtec would be no exception."
General Sportwear, a CGS customer since 2000, will be installing Leadtec on 825 sewing machines in their Central American facility in Nicaragua. After the base package with shop floor control and payroll is up and running, they will also install Statistical Quality Control along with Machine History and Parts Control solutions from Leadtec.
"We are thrilled to expand our continuing partnership with General Sportwear," said Jim Hoerig, Vice President of Manufacturing Solutions for CGS. "This delivery of our comprehensive shop floor control solution helps to grow our footprint in Central America and increase our presence around the world. CGS relishes the opportunity to assist other apparel manufacturers in the region with improving their management visibility and employee productivity."
In addition to improved efficiency, General Sportwear also anticipates a reduction in overtime and turnover as operators will improve their proficiency and subsequently earn more.
About General Sportwear
General Sportwear Co., Inc. is a leading manufacturer of private brand woven bottoms. With over eighty years of experience in the apparel industry, we attribute our success to a continued strong focus and commitment to price, quality, delivery, and service.
About CGS
For more than twenty-eight years, CGS has enabled global enterprises, regional companies and government agencies to drive breakthrough performance through technology. Headquartered in New York City, CGS employs over 4,400 professionals in 20 offices in North America, Latin America, Europe and Asia. With global delivery capabilities, expertise across leading platforms and deep experience in multiple industries, CGS has become the IT partner of choice for thousands of organizations worldwide. CGS delivers a wide array of proprietary and third-party business applications, technology, business services and business process outsourcing solutions, including customer care, technical support and corporate learning & training. For more information please visit http://www.cgsinc.com.
About Leadtec
Leadtec by CGS is a comprehensive, state-of-the-art computerized shop floor control and incentive payroll solution designed to capture production events in real-time or batch data collection mode. The information and visibility provided by Leadtec empowers operators to monitor and increase productivity, while also enabling managers to prevent and resolve production issues before they escalate. Leadtec benefits manufacturers through improved profitability, reduced production costs, accelerated throughput time, and improved product quality. More than 500 companies worldwide trust Leadtec to better manage their manufacturing operations. Leadtec is a trademark of Computer Generated Solutions, Inc.