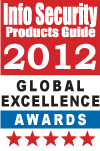 We're pleased to see Wombat receive this award and applaud their successes in helping companies protect themselves against increasing cyber security attacks.
Pittsburgh, PA (PRWEB) March 06, 2012
Wombat Security Technologies (Wombat) announced today that Info Security Products Guide, the industry's leading information security research and advisory guide, has named Wombat's Security Training Platform, the winner of the 2012 Security Training and Education Program Global Excellence Award. The prestigious Global Excellence Awards recognize security and IT vendors with innovative, best-in-class products and solutions that are setting a higher bar for the industry and helping to protect companies against advancing security threats.
Cyber criminals have shifted from technology to people as their preferred target of attack (see http://www.rsa.com/summitresults). As a result, effective employee training is now a critical component of a modern cyber security defense strategy. Wombat's new comprehensive Security Training Platform is purpose-built and contains training solutions that reduce employee susceptibility to cyber security attack by up to 70%. Built on learning science principles, Wombat's proven interactive online training method succeeds in engaging users and improving knowledge retention where other training solutions have failed. The detailed reporting on the Platform provides security officers and other stakeholders with specific information about the strengths and weaknesses of their users so they can address the areas to improve their organization's security posture and better target training content.
"We are honored that our new Security Training Platform has received this prestigious award and recognition," said Joe Ferrara, president and CEO, Wombat Security Technologies. "Companies need simple and yet highly effective ways to combat advanced persistent threats caused by phishing, social media scams, and other employee focused attack vectors. This industry honor attests to the fact that Wombat's Security Training Platform is raising the bar and setting the standard in security awareness training and education programs."
"We're pleased to see Wombat receive this award and applaud their successes in helping companies protect themselves against increasing cyber security attacks by offering a highly effective platform that incorporates all the interactive employee training modules, reporting and analytic tools they need into one easy to use system," said Rake Narang, Editor-in-Chief, Info Security Products Guide.
Based on cyber security research at renowned Carnegie Mellon University, Wombat has spent years refining its unique training methods and software technologies that reduce an organization's susceptibility to security attacks. To learn more about Wombat's Security Training Platform visit http://www.wombatsecurity.com/trainingplatform.
About Info Security Products Guide
Info Security Products Guide sponsors leading conferences and expos worldwide and plays a vital role in keeping end-users informed of the choices they can make when it comes to protecting their digital resources. It is written expressly for those who are adamant on staying informed of security threats and the preventive measure they can take. You will discover a wealth of information in this guide including tomorrow's technology today, best deployment scenarios, people and technologies shaping info security and market research that facilitate in making the most pertinent security decisions. The Info Security Products Guide Awards recognize and honor excellence in all areas of information security. To learn more, visit http://www.infosecurityproductsguide.com and stay secured.
About Wombat Security Technologies
Wombat is a pioneer in cyber security awareness training. With customers across North America, Europe, and Asia, Wombat Security Technologies provides a comprehensive and effective suite of cyber security training and assessment products. Wombat also offers anti-phishing filtering solutions that have been shown to be significantly more effective than the most popular anti-spam filters when it comes to catching phishing attacks, including zero-hour attacks. Wombat's products have been licensed for use in sectors as diverse as finance, government, insurance, healthcare, manufacturing and technology. For more information visit http://www.wombatsecurity.com or email info(at)wombatsecurity(dot)com.