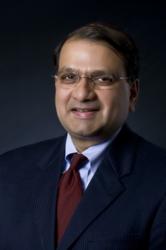 Carlsbad, CA (PRWEB) March 07, 2012
Grand Pacific Resort Management (GPRM) received 13 nominations for the ARDY Awards, the coveted recognition of the best of the vacation ownership industry at the 2012 ARDA Annual Convention and Exposition. With over 3,000 attendees from more than 35 countries in attendance including international development organizations, the ARDA World Annual Convention is the premier convention for the vacation ownership industry.
Nominations for the management company include:
1. Grand Pacific Resorts Owner Services Team
2. Resort General Manager-James Tennery
3. Resort Assistant Manager-Jennifer Morris
4. Resort Department Manager- Amanda Dolan
5. Resort Team Member-Erin Vessey
6. Maintenance Manager-Rick Dahlem
7. Maintenance Team Member-Ennis Charlie Jackson
8. Housekeeping Manager-Linda Carranza
9. Housekeeping Team Member-Araceli Gonzalez
10. Green Sustainable Program within a Resort-Carlsbad Seapointe Resort
11. Green Sustainable Program within a Company-Grand Pacific Resorts Going Green
12. Social Media Campaign
13. Landmark Design-Grand Pacific Palisades Resort and Hotel
"We are so proud of our team," said Nigel Lobo, Vice President of Operations/Grand Pacific Resort Management. "The nominations are a testament to our ingrained service culture and the passionate professionalism with which our employees undertake their positions. We virtually have nominees in most of the Operations categories for the ARDYs. The competition is fierce to be selected as a finalist from among the scores of applications in each division."
The finalists in the competition are selected from hundreds of entries submitted by ARDA members and judged independently in a confidential/blind judging process. The Gold ARDY Awards will be announced April 4 at The Venetian Resort Hotel & Casino in Las Vegas.
Among the resorts currently managed by GPRM are Grand Pacific Palisades Resort & Hotel, Carlsbad Inn Beach Resort, Carlsbad Seapointe Resort, Coronado Beach Resort, Indian Palms Vacation Club, Red Wolf Lakeside Lodge, Red Wolf Lodge at Squaw Valley, RiverPointe at Napa Valley, San Clemente Cove Resort, Southern California Beach Club, Villa L'Auberge (Del Mar, CA), Mountain Retreat (Arnold, CA), Panorama Vacation Retreat at Horsethief Lodge, Ali'i Kai Resort in Hawaii and Hilton Grand Vacations Club at MarBrisa.
Award-winning Grand Pacific Resort Management (Carlsbad, California) is one of the oldest and largest vacation ownership companies based in California. Serving over 50,000 owner-families every year, GPRM has developed and manages 15 resorts in the United States and Canada. For more information, visit http://www.gprmgt.com. Or email success(at)gprmgt(dot)com.