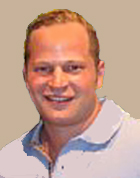 Cleveland, OH (PRWEB) March 06, 2012
From financial aid to scholarships and grants, the college admissions and funding process is loaded with questions that will impact families' bottom line.
College Made Simple's free online video workshop answers many of those questions.
The event, "How To Get the Most Money Possible for College," will be held on Wednesday, March 7th at 8:00 pm Eastern Time (7 pm Central, 6 pm Mountain, 5 pm Pacific). Registering for this college planning and financial aid workshop is free, but available strictly on a first-come, first-served basis.
The following topics will be covered in our online workshop:
*The formula your family can use to figure out how much money you'll need to pay for college
*How to maximize your family's eligibility for college financial aid – and how to pick the colleges and universities that will give you the best financial aid packages
*Funding sources that are available... even if your family doesn't qualify for need-based aid
*How to make college affordable regardless of your income level – and what you can do if you suddenly lose your job
*What steps you can take if the value of your 529 college savings plan has dropped considerably
*Where to find private scholarships, grants and additional money to pay for your child's college education
*How to send your child to an expensive private university for less than the cost of a state college
The upcoming video will take place on Wednesday, March 7th, at 8:00 pm Eastern Time (7 pm Central, 6 pm Mountain, 5 pm Pacific). Learn more by following this link.