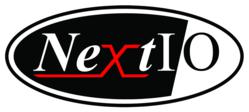 We are excited to be adding NextIO's I/O consolidation devices to our portfolio.
Austin, TX (PRWEB) March 06, 2012
NextIO, the pioneer in I/O consolidation and virtualization solutions, today announced a distributor agreement with KVINT, LLP to distribute NextIO products to companies throughout Kazakhstan. KVINT will be adding NextIO solutions to its portfolio of data center equipment to help companies deploy and manage complex IT infrastructures.
KVINT is a telecommunications and IT distributor that offers a wide range of network and data center equipment to resellers and corporations. Through collaboration with leading suppliers and manufacturers, KVINT is able to provide its customers with high quality equipment at affordable prices. KVINT specializes in servicing the oil & gas and government sector within Kazakhstan.
"NextIO is a leader in in next-generation I/O virtualization and with so many of our customers using virtualization, we are excited to be adding NextIO's I/O consolidation devices to our portfolio," said Gani Torshin General Director, KVINT. "The entire NextIO portfolio of products will give our customers the ability to manage increasing data center complexity while lowering IT costs."
"As we continue to expand our sales reach throughout the world, it's important to partner with leading regional distributors like KVINT," said Mike Heumann, SVP, worldwide sales and marketing for NextIO. "KVINT has a proven track record of success in Kazakhstan, and we're confident that working together will give us a strong foothold in this emerging market."
The products KVINT will distribute include:

vNET I/O Maestro, a rack-level appliance that simplifies the deployment and management of complex server I/O by consolidating and virtualizing I/O resources. This new rack level appliance removes layers of data center complexities often found in traditional server I/O deployments to maximize the value, productivity and efficiencies of complex server I/O
vSTOR, the first and highest performing flash storage array designed to consolidate and dynamically reallocate Tier 0 storage across servers, at the lowest cost. With the ability to achieve a capacity of fourteen Terabytes (TB) and over 2.1M IOPS performance, vSTOR is ideal for applications that require high-speed storage transactions or high bandwidth at the lowest cost.
vCORE, the industry's first enterprise-class GPU consolidation appliance that delivers a modular, manageable GPU solution for pooling and scaling GPU resources. The vCORE Express features 4 NVIDIA Tesla 2070 GPU's and is a 1U fixed configuration solution for consolidated computing systems.
About NextIO
NextIO provides rack-level I/O consolidation and virtualization solutions that maximize value, productivity and efficiencies of complex server I/O. Our innovative architecture is based upon industry standard PCIe switching technology. By separating the compute from the I/O we create pools of server I/O resources at the rack level that can be shared, virtualized or dynamically allocated across servers within the rack. Data center managers' benefit from lower TCO and increased time to revenue. NextIO solutions address data center requirements across multiple industry segments including: Enterprise, Oil & Gas, High Performance Computing, Financial Services, Academia, and Government. For more information, visit http://www.nextio.com.