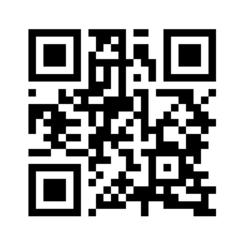 Building facility personnel can pull up the fan Operation and Maintenance Manual years after installation, just by scanning the QR tag on their fan."
Plano, TX (PRWEB) March 07, 2012
PennBarry, a leading manufacturer of supply and exhaust fans, has just announced the addition of QR Code labels on all fans that will provide instant access to Operation and Maintenance Manuals from your smartphone or mobile tablet.
The QR Code fan label allows anyone who needs information about the installation, operation, or maintenance to access the latest Operation and Maintenance Manual online from any mobile device with a QR code reader such as ExecTag or Microsoft Tag reader.
"Operation and Maintenance Manuals often disappear shortly after the fan is unpacked," says Jenny Abney Sivie, Vice President of PennBarry. "With the QR label, anyone with a smartphone or tablet can scan the tag to open the Operation and Maintenance Manuals for that fan right there when it's needed, even on the roof. Building facility personnel can pull up the fan Operation and Maintenance Manual years after installation, just by scanning the QR tag on their fan."
The QR Code (Quick Response Code) is a type of or two-dimensional barcode first designed for the automotive industry. They have been around since 1994, but have recently become more common outside of their original automotive use.
For more information about PennBarry, please contact Alan Huddleston at ahuddleston(at)pennbarry(dot)com.
About PennBarry
Since 1928, Penn Ventilation, Barry Blower, Industrial Air, Bayley Fans, and Supreme Fan have provided ventilation products. In 2005 these companies merged to become PennBarry (http://www.pennbarry.com), which continues to evolve with the industry to provide full service ventilation products to commercial and light industrial customers worldwide.
PennBarry is part of Tomkins Ltd., which is owned by a consortium comprising Onex Corporation and the Canada Pension Plan Investment Board. Tomkins enjoys strong market positions and technical leadership across all of its business activities and owns some of the best-known brands in their respective markets.
###