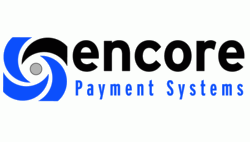 The objective is to provide the ideal resources for the merchants on how to grow their business...from there, Encore can determing what services the merchant would need to reach their goals.
Addison, TX (PRWEB) March 07, 2012
Every business is different in its own way, and therefore it can be hard for merchants to fit into the "one size fits all" programs that many credit card processors offer. Encore Payment Systems is now offering business owners customized programs that are as unique as the businesses they run. This No-Cost Evaluation is the first step for these businesses to be able to take control of what they want from their payment processing company, and have an opportunity to grow their businesses in the way they choose.
Encore's No-Cost Evaluation is a free consultation conducted by a knowledgable Independent Business Analyst (IBA) that helps the merchant see a complete apples-to-apples comparison between their current payment processor and the benefits offered through Encore Payment Systems.
An IBA's objective is to provide the ideal resources for the merchants on how to grow their business to its maximum potential. The evaluation process allows the IBA and the merchant to compare the most important areas of the business by using the Process Comparison Calculator. From there, the IBA can determine what services the merchant would need to reach both their savings and revenue generating goals.
Upon completion of the No-Cost Evaluation the merchant will be presented with a plan tailored to their business with Encore Payment Systems rather than getting stuck in a generic program. If Encore's program cannot beat the merchant's current provider's rates in addition to providing new revenue potential, Encore will cut the merchant a check for $200. The purpose of the No-Cost Evaluation is to show each merchant a custom solution which can help lower fees, generate more revenue and provide terrific support for each new Encore merchant.
For further information visit http://www.EncorePS.com or contact
Justin Motz, sales(at)encoreps(dot)com, (214) 442-1700 x1327
About Encore Payment Systems
Encore Payment Systems was established for the purpose of providing electronic payment processing solutions and other value-added services to small and medium-sized merchants throughout the United States. Encore is a leader in the electronic payment processing field providing credit card, debit card, ATM card, gift card, prepaid card, EBT and check processing services. Encore maintains a sincere dedication to superior customer service and an honest and ethical approach to acquiring new customers. This vision has enabled Encore to become one of the fastest growing companies in the industry excelling in all aspects of merchant services. Encore Payment Systems is located at 3801 Arapaho Road, Addison, Texas 75001. Please follow us @EncorePS, like us on Facebook or visit Encore Payment Systems online at http://www.EncorePS.com.
###