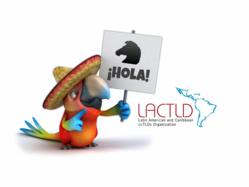 Social media is the most important tool an online business has in terms of connecting with their customer base
(PRWEB) March 06, 2012
Irish social media evangelist and champion of new Internet technology Michele Neylon is bringing his zeal for helping businesses connect with their customers through social media to the LACTLD Economic Affairs Workshop in San Jose, Costa Rica.
The LACTLD (Latin American and Caribbean ccTLDs Organization) ECONOMIC AFFAIRS WORKSHOP will be held from March 8 – 10, 2012 at the Hotel Doubletree Cariari Hilton San José, Costa Rica. The workshop will focus on changes to the current TLD system as well as those that will come with the release of new gTLDs in 2013. The program will also focus on analyzing the changes within the Registry/Registrar structure.
Neylon, co-founder and CEO of Irish based registrar and hosting company Blacknight has a lot to say about the importance of utilizing social media for ccTLD operators. Neylon who travels the globe speaking on the importance of social media to the health of online business will give a presentation on social media marketing and communication that will close the first workshop day on March 8, 2012.
Winner of several social media awards, Neylon feels strongly that: "Social media is the most important tool an online business has in terms of connecting with their customer base. For a ccTLD, this is doubly true. It not only builds value for the TLD, but replicating a sense of community online is invaluable for your registrant base. I am pleased and honored to be involved with this LACTLD workshop and look forward to helping ccTLDs use social media to connect to their stakeholders."
The LACTLD Workshop has three days packed with sessions such as marketing strategies with registrars, transitions in the Registry/Registrar model and business schemes and strategies for the new ccTLD environment.
"The Internet is about to change dramatically and in order to keep up with new TLDs and changes to those currently in use, ccTLDs need to create a firm social online identity and not rely solely on registrars to promote domain names," Neylon continues. "Running a proper social media campaign can be hard work, but it is also very rewarding."
Neylon will be joined in addressing the workshop by several accomplished speakers including Francisco Arias of ICANN, Crystal Peterson of .CO and Lesley Cowley of Nominet.
For more information about LACTLD, visit http://www.lactld.org/
For more information about how Blacknight harness the power of social media visit http://www.blacknight.com
About Blacknight:
Blacknight are an Irish based, ICANN accredited domain registrar and hosting company. Recipients of several awards for their revolutionary use of social media, Blacknight are one of Europe's most cutting edge Internet companies. Blacknight constantly seek to lead the way by introducing innovative solutions for its client base and provide dedicated servers and colocation as well as a comprehensive range of Microsoft Windows and Linux based hosting plans and domain name registration services to business globally.