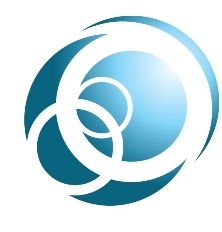 "To dismiss that your business does not need to move and excel in the online space, is taking a huge risk on your financial future."
Perth, Western Australia (PRWEB) March 08, 2012
Oracle Digital, a leading local SEO firm in Melbourne, has unveiled its latest SEO packages that have been specifically designed to help local businesses earn more profit by using reliable online marketing tools, thereby making business management and product campaigns a lot easier. More and more retail companies have joined the online marketing bandwagon – a necessity for each business who enter the online arena to reap valuable benefits.
Paul Greenberg, in one of his interviews with the Sydney Morning Herald, shared that his company, DealsDirect, which is one of the leading online department stores in Australia, did not achieve success instantaneously.
According to Greenberg, the initial problem that his online business had to go through was when he had to deal with suppliers who were hesitant to engage in E-commerce transactions. However, he was eventually able to overcome the adversity. Today, DealsDirect is among the most successful companies in the country.
Speaking about his experience, Greenberg explained that the problem with most local retailers today is that they tend to give up too easily. The DealsDirect founder also said that if one wants to be successful, you must take the time to develop the right product, launched it online and if any mistakes were committed in the process – then you must learn from it.
He further noted that one of the main strategies that resulted to DealsDirect's success can be attributed to the fact that his company had done extensive research. They focused on the consumers who are more likely to support their products online. They then gave out promos, discounts and other special offers to entice them to make a purchase. Judging at how successful the company is today – it has indeed proven that the strategy efficiently works.
And because of success stories similar to those shared by Greenberg, numerous retail shops are now using the internet as a platform to market and advertise their respective businesses. In the figures presented by the Interactive Advertising Bureau, online advertising spending has already reached $2.66 billion and it is expected that this will increase up to $4.3 billion by the year 2015.
To exemplify further the benefits of internet marketing - Hallenstein Glasson, one of the top retailers in the country, has reported that its net profits has considerably increased to $108.6 million – with much help coming from its online store. And it is because of this that the company has diverted its plans of opening more retail chains for its digital stores.
This concerted effort from retail companies to move into the virtual world did not come as a big surprise to Clint Maher, Oracle Digital's head of operations. According to him, the need to move the business online is an indispensable step in order to ensure your success.
Maher says, "To dismiss that your business does not need to move and excel online, is taking a huge risk on your financial future."
Indeed, maximising the potential of online marketing tools that are offered over the internet is a primordial step that every business must take. However, in order to maximise all the opportunities that are being offered online– one must take a good look at the company who will be handling your online campaign. Otherwise, it will only lead to more problems in the process.
Oracle Digital is the leading Digital Marketing Company in Australia. They specialise in SEO Melbourne, powerful on-page and off-page SEO, social media management and other helpful internet tools. If you have any inquiries or need help, do not hesitate to contact them at 1300 899 851 or through their website at http://www.oracledigital.com.au.