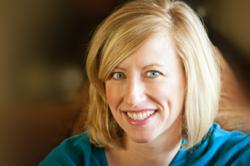 Leah's innovative spirit complements what Anderson Direct Marketing is all about...
Poway, CA (PRWEB) March 07, 2012
Anderson Direct Marketing (ADM) has hired Leah Averre as Director of Interactive Services. In her role, Averre is responsible for developing online strategies and programs for ADM's clients, managing existing integrated marketing campaigns and analyzing results, as well as supporting the sales team in driving new business. An industry leader with a proven track record in multichannel marketing, Leah brings over eleven years of diversified client service and business growth to Anderson, with specialized vertical experience in healthcare and pharma.
"Leah's innovative spirit complements what Anderson Direct Marketing is all about—committed to providing the right solutions to our clients, be it online, offline or a combination of both. Our greatest strengths truly are our passion and experience, both of which Leah brings to the table," said Scott Hopkins, Executive Vice President of Anderson Direct Marketing.
Well-versed in all integrated media including web, video, mobile, social, SEO and SEM and web syndication, Leah is an expert in strategic oversight and thought leadership, and remains on the cutting edge of new and emerging technologies and how those technologies can be leveraged to help our clients achieve success. Some of her past clients include: Abbott, Lilly USA, Novartis and Pfizer.
Anderson Direct Marketing is a vertically integrated direct marketing company providing complete campaign development and production services in house. Services include campaign strategy and development, creative, media and lists, database, data processing, e-marketing, SEO and SEM, direct mail and collateral production, digital and offset printing, lettershop, response capture and ROI analysis. ADM is ranked as one of the top 30 DM agencies in the country by DM News. For more information on ADM visit: http://www.andersonDM.com.